When you're in the waiting room patiently awaiting your turn to see the doctor with fingers crossed and hoping that the results came back negative, pull out your smart phone and read up about the positive results of artist David Rodriguez, or as he is known throughout the artists' jungle as Dr. Gorilla. I met David a couple of years back in an art show by Art, Love, Magic out of Dallas, Texas. As a matter of fact, he purchased one of my art pieces. I found David to be an interesting artist, always participating in every art show I had seen posted throughout the DFW area. I finally got to go to his home office in Sachse, Texas for some photo time.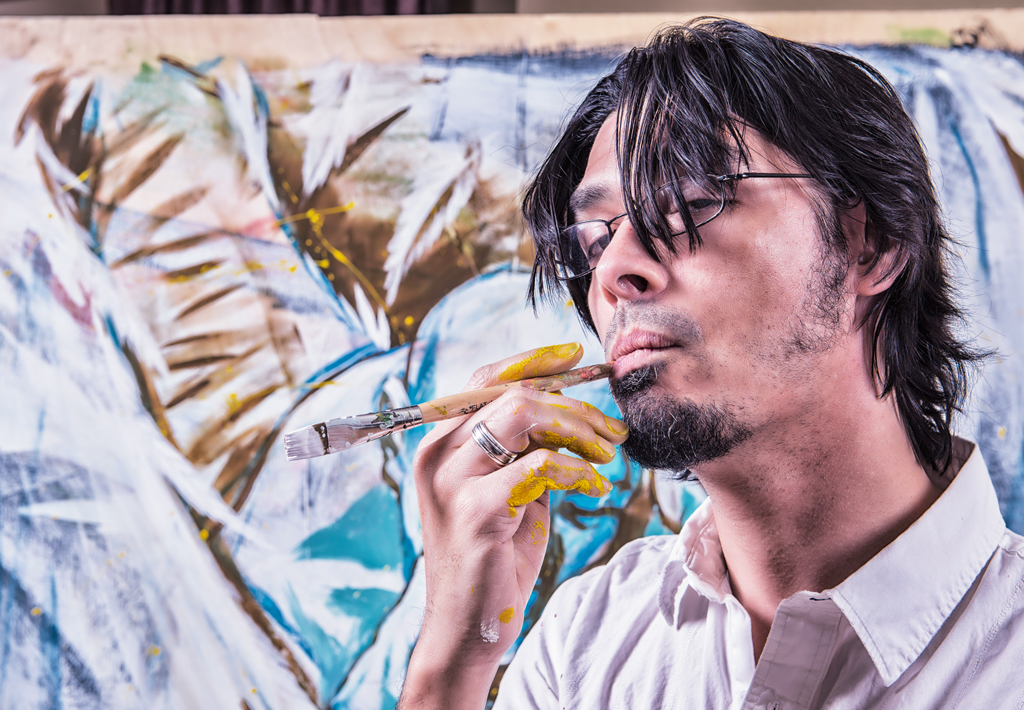 First off, Sachse might as well be the Mos Eisley of Dallas/Fort Worth. It was a pretty far drive, but I welcomed it. David is usually pretty busy, so in turn we had to arrange a shoot for the evening. There we were, two artists with views and beliefs probably worlds apart. But we were artists, and we both love what we do.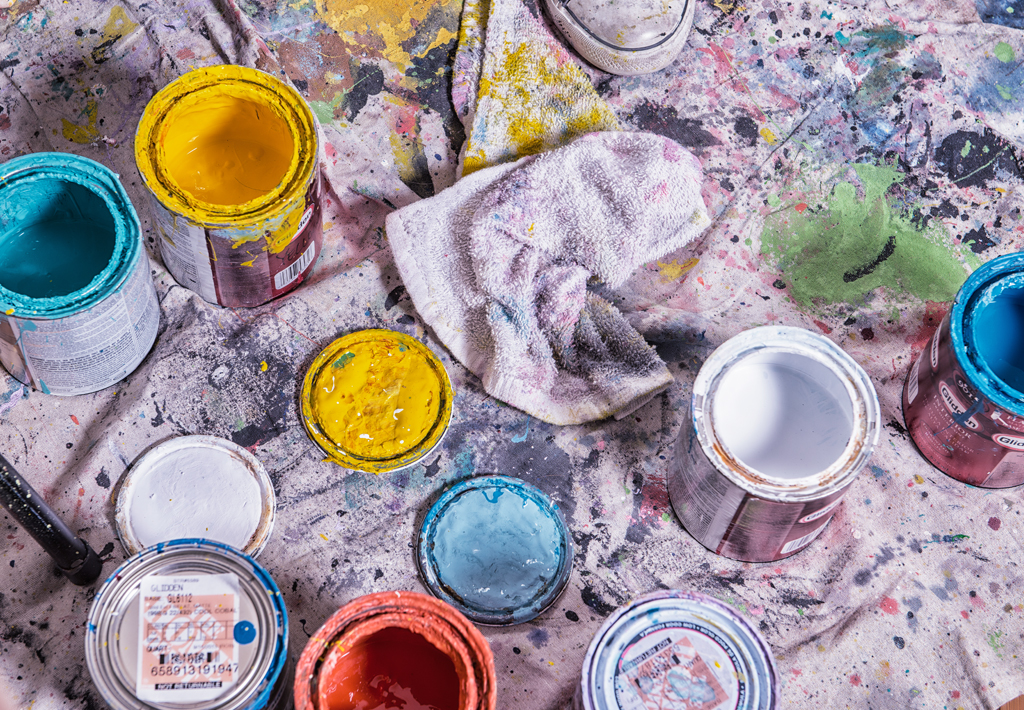 Looking carefully at David's arsenal of paint here, you can see that he wastes no time at all on getting to work on his self expression. While some artists are trying to gather their thoughts and visually capture their angles, Dr. Gorilla was already capturing his angel.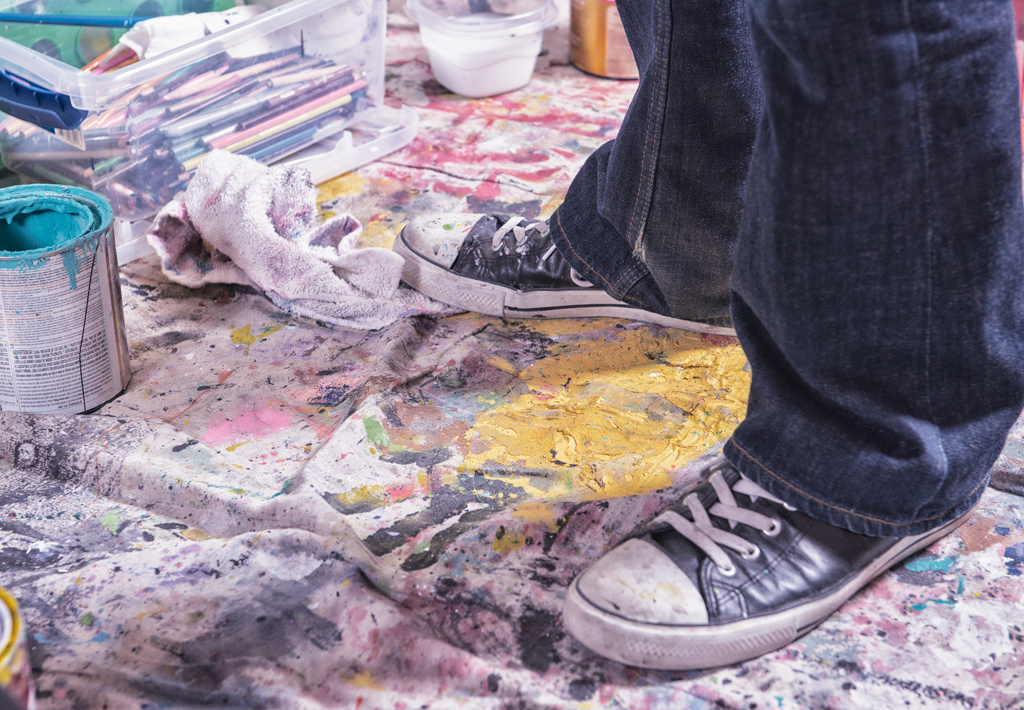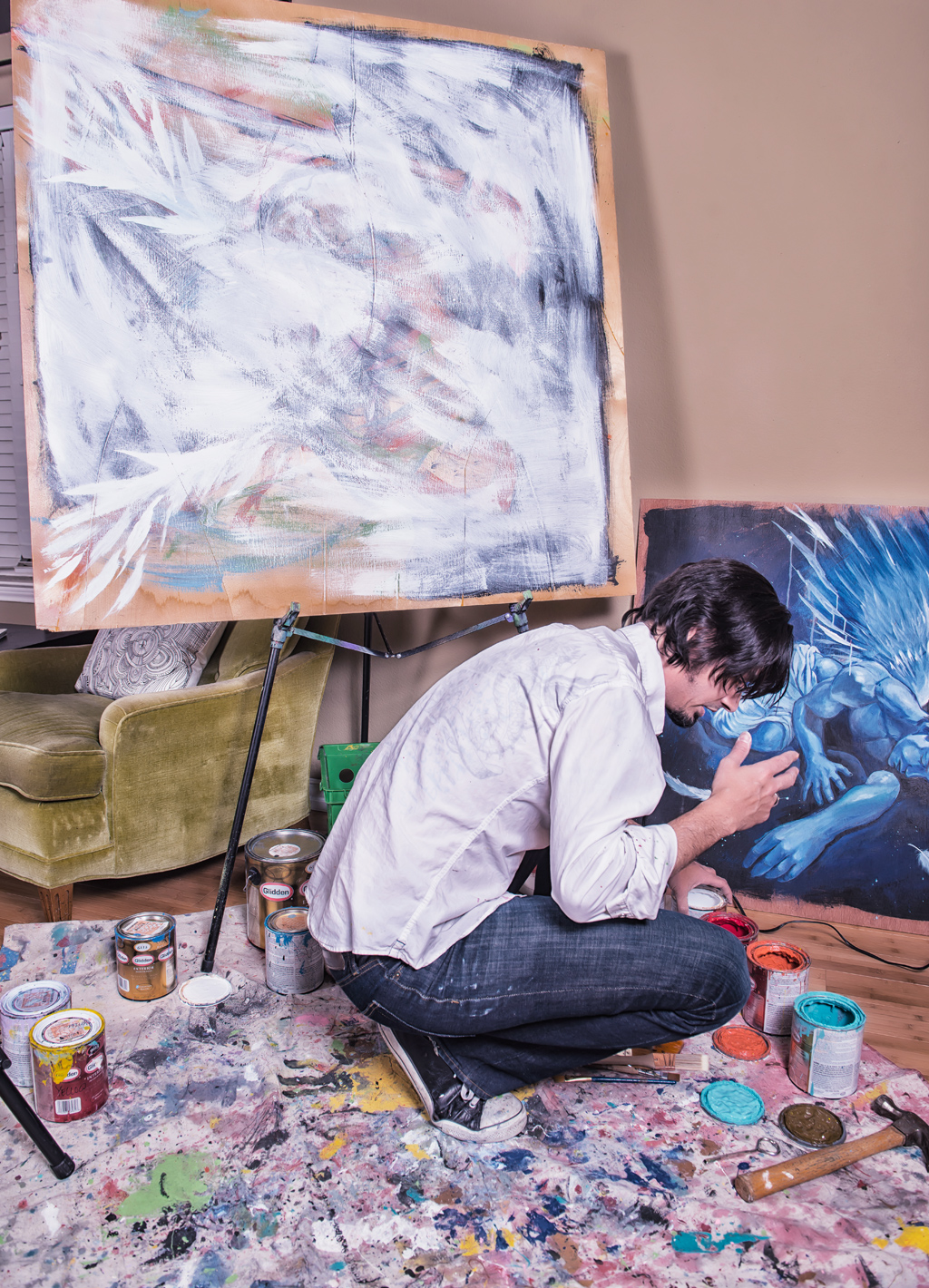 David is a family man and also a very sincere Christian. He spoke to me throughout my duration in his home about how he paints his heart through his religion. You can see the reflection of that in some of his works. While I do not get the impression that it is in-you- face religious art, there is definitely a subtlety of it in his pieces.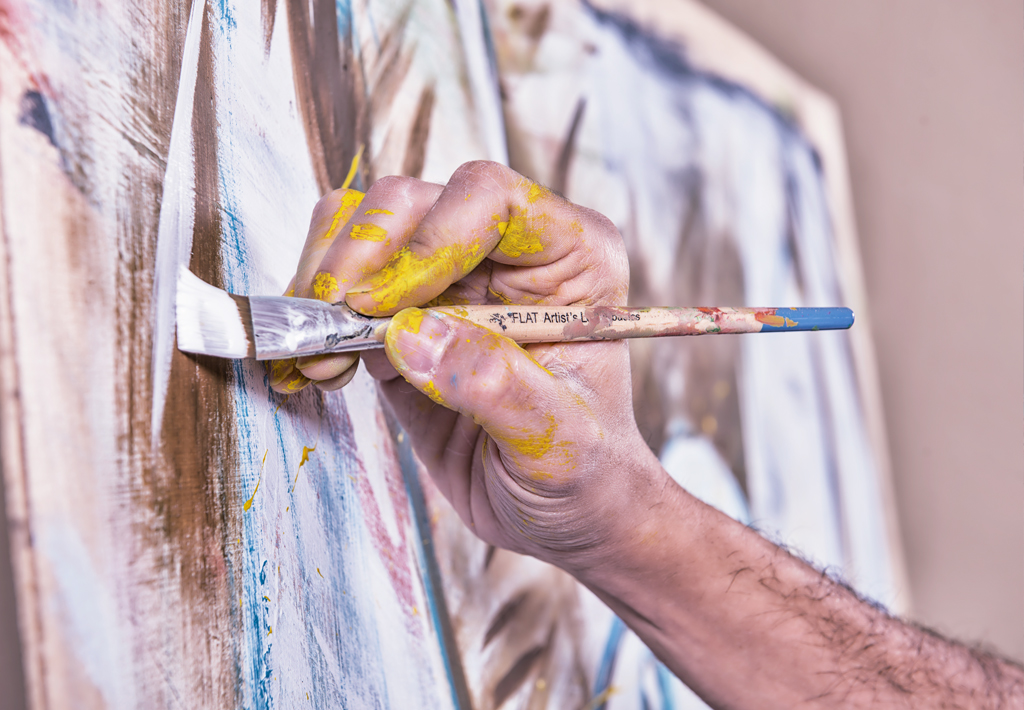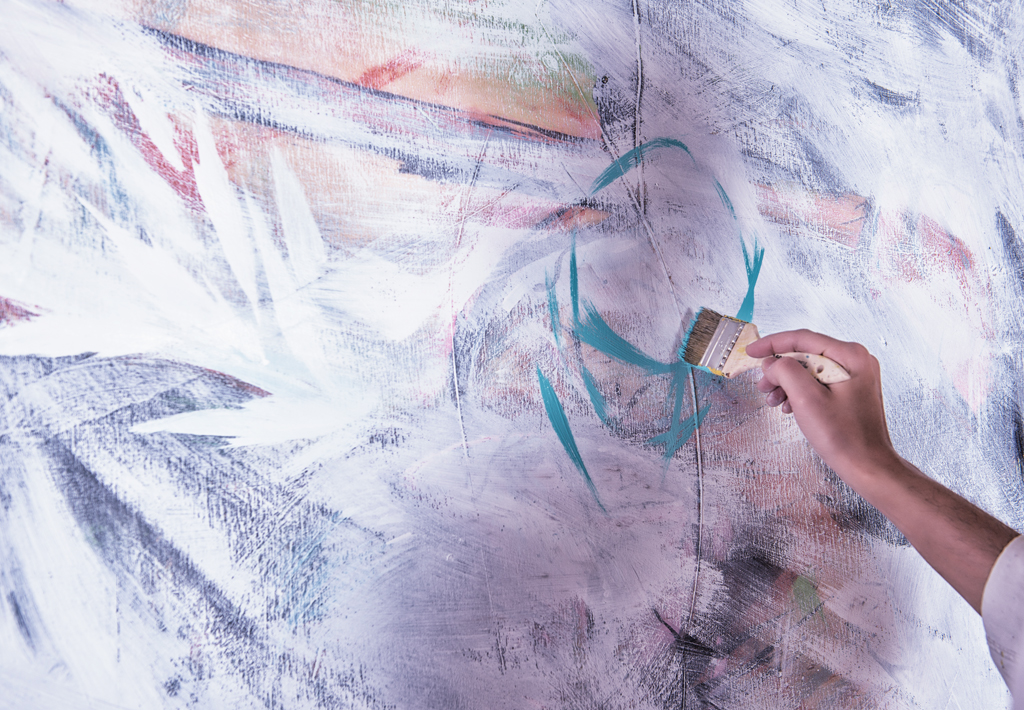 David's confidence with an audience is well balanced. Some artists would get nervous in front of a crowd, and would probably go limp when it came to performing their artistic strokes. David is one that you just assume is comfortable in front of anyone. Maybe he's been doing this for a long while, and he doesn't get nervous anymore. Maybe he's so focused on his art that it is almost like he gets lost in his own world. You'd have to ask him, but I get the feeling that he just loves to paint. Sharing that emotion with others is just natural to him.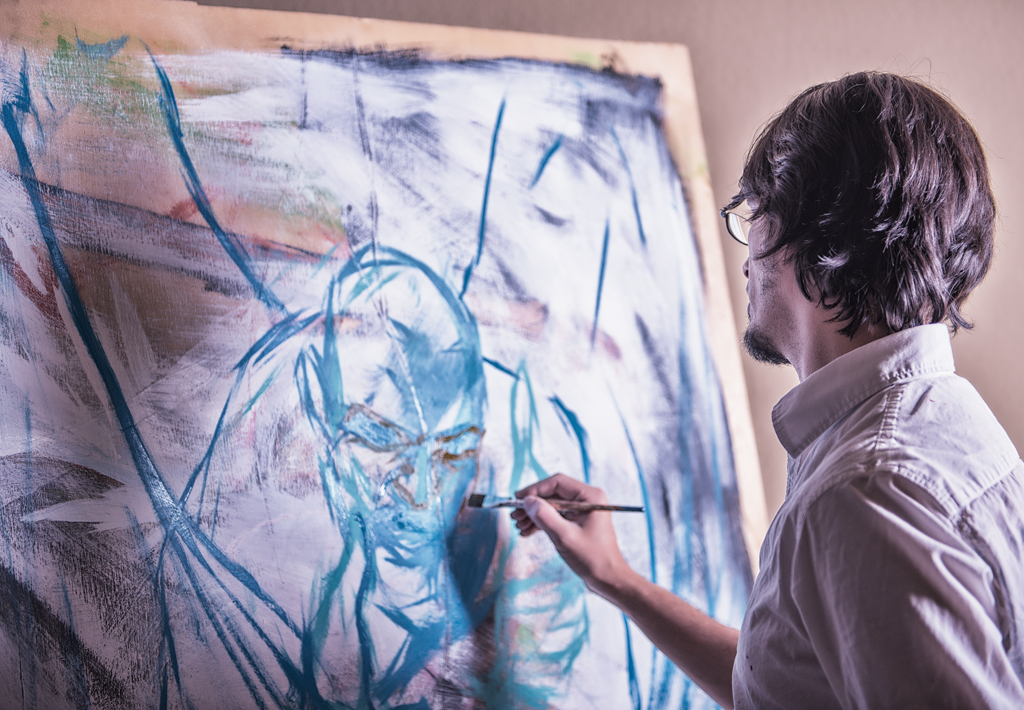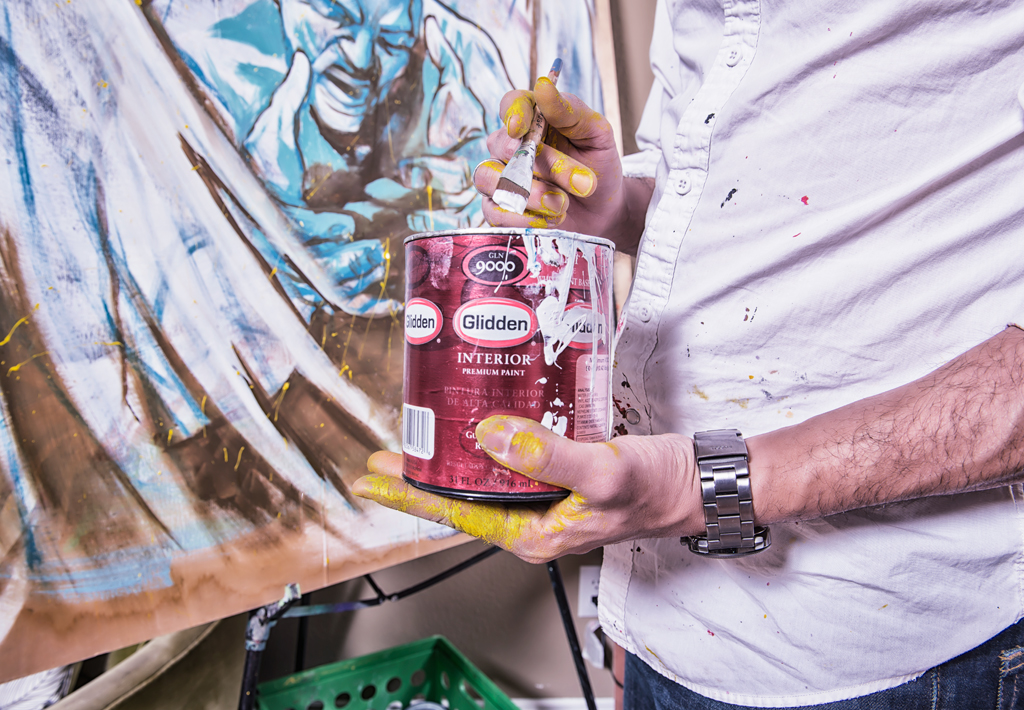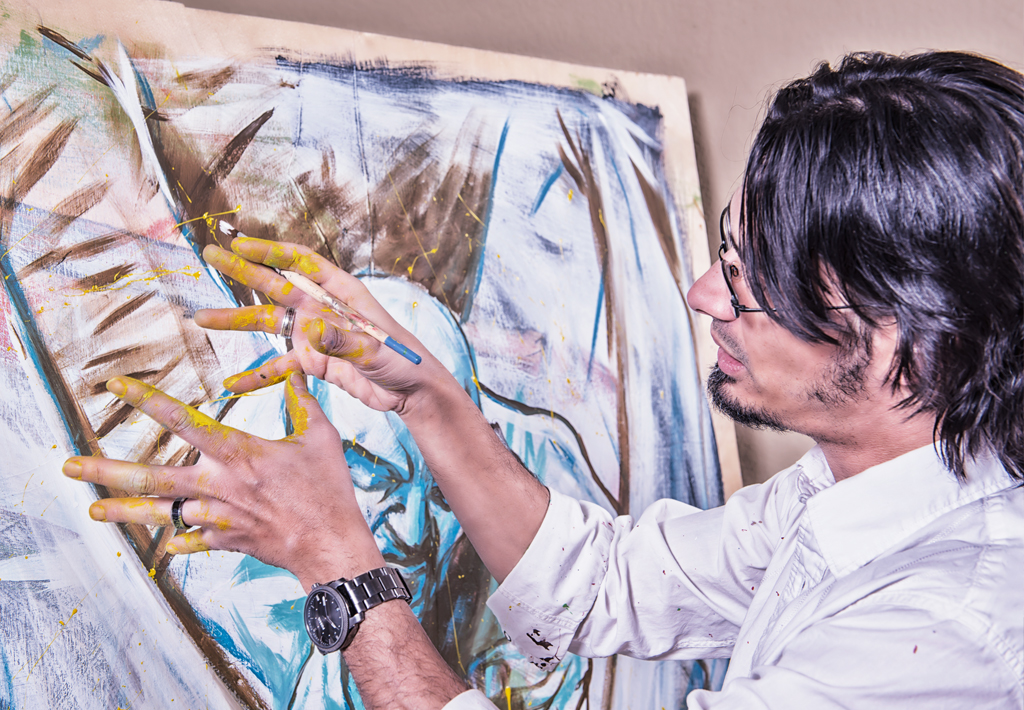 I could see that David was on some kind of mission; a mission from God maybe? You'll have to judge for yourself. Either way, if his spiritual mission inspires others to create rather than to destroy, I would think that wouldn't be a tough pill to swallow.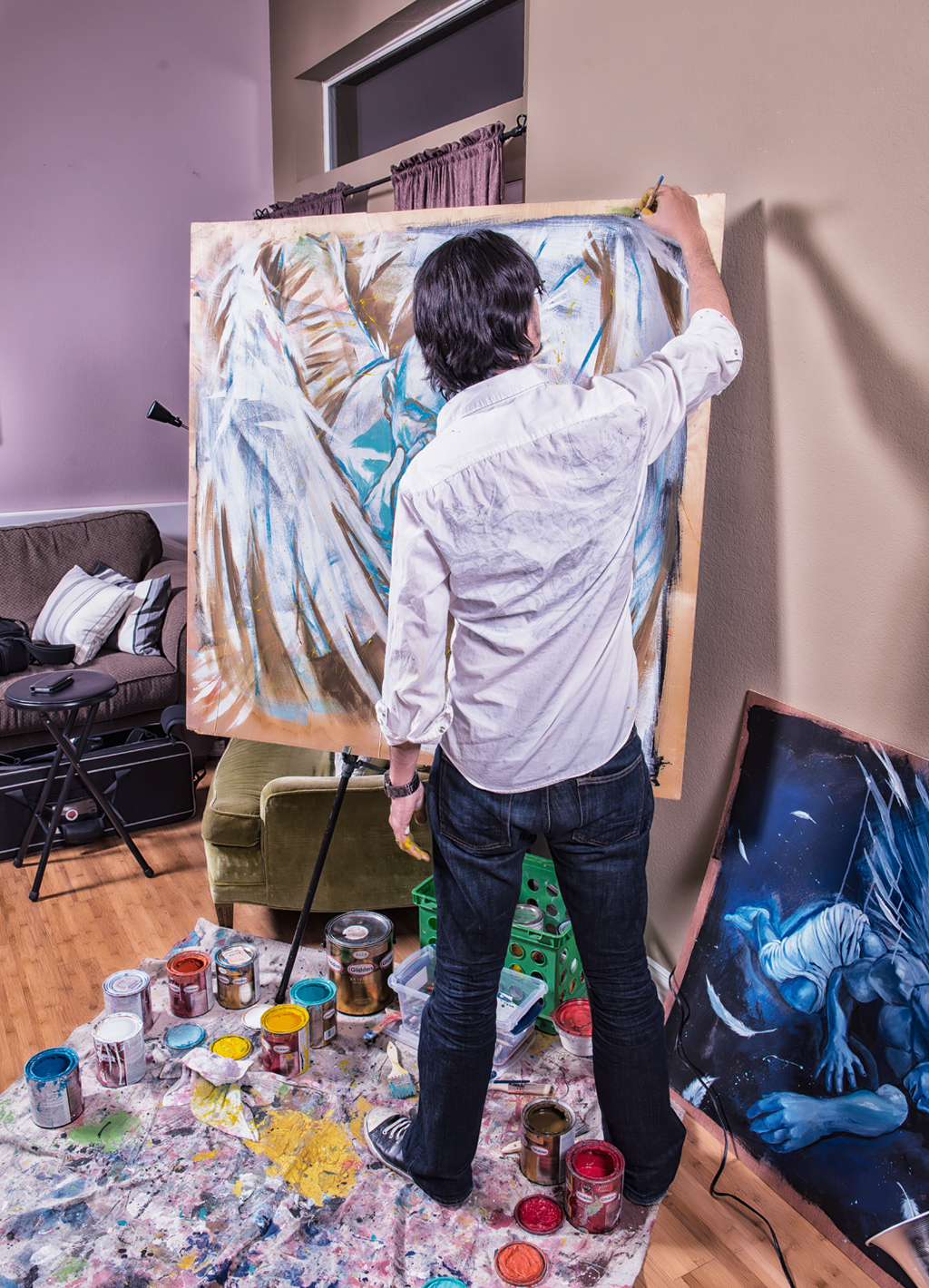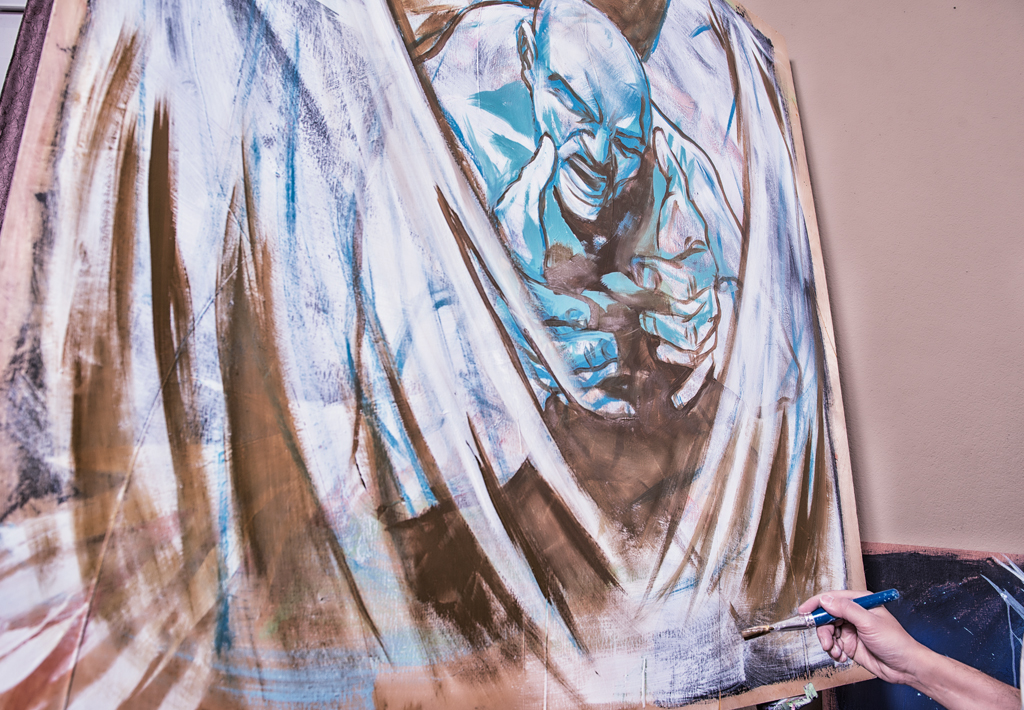 David splashes the wooden canvas with buckets of paint he gets from the local hardware store. From his recent work, you can see that it does carry a certain theme and inspiration derived from fantasy.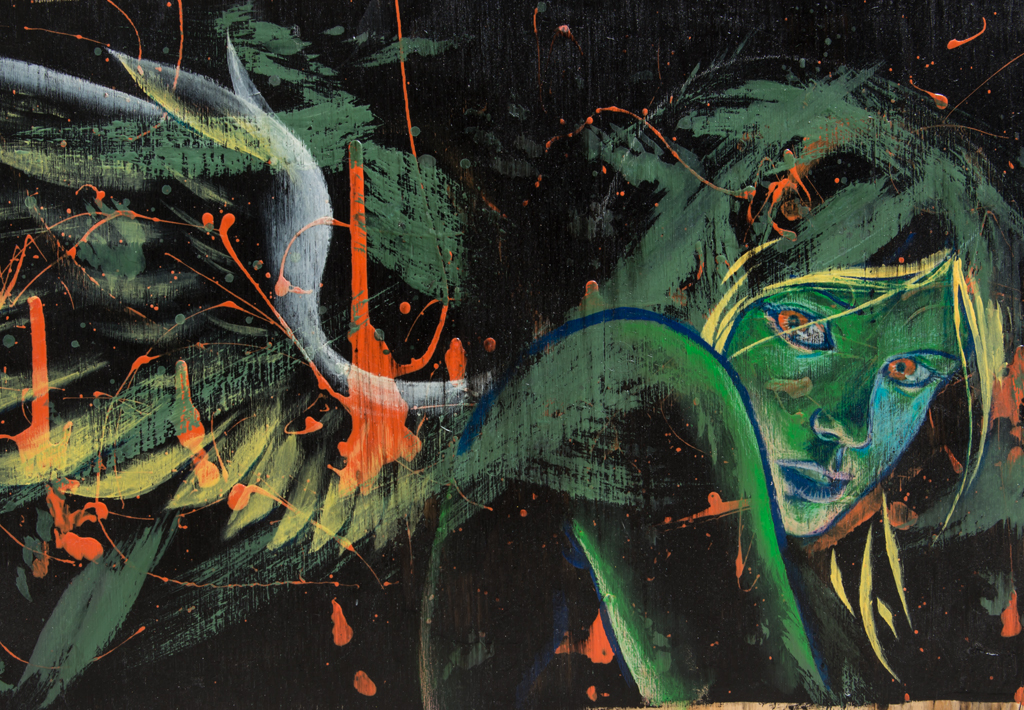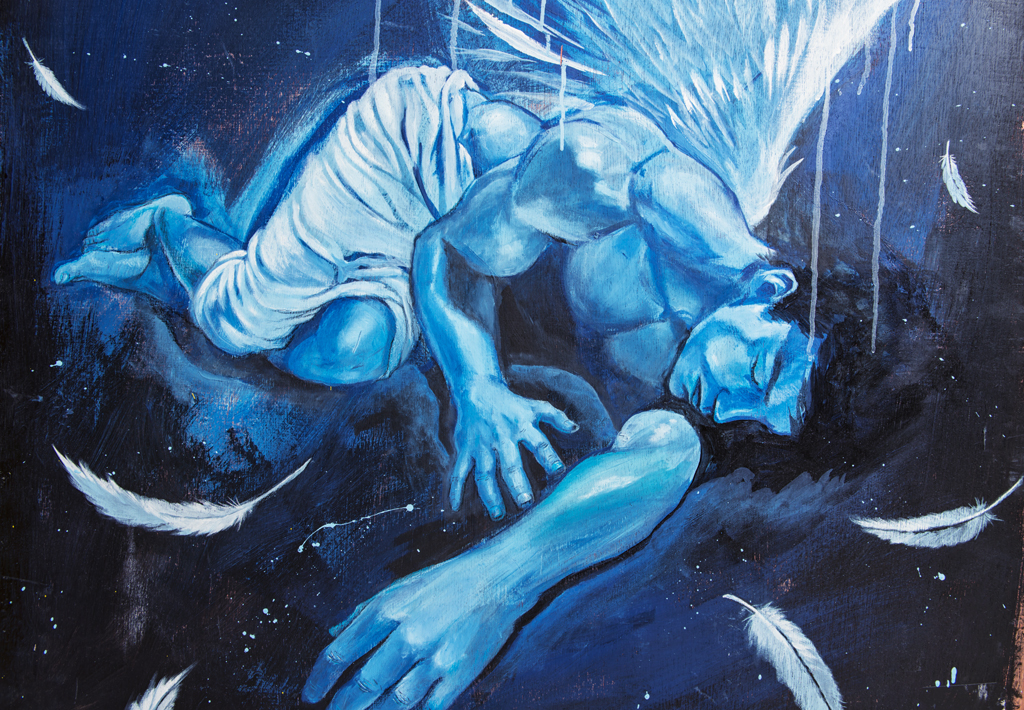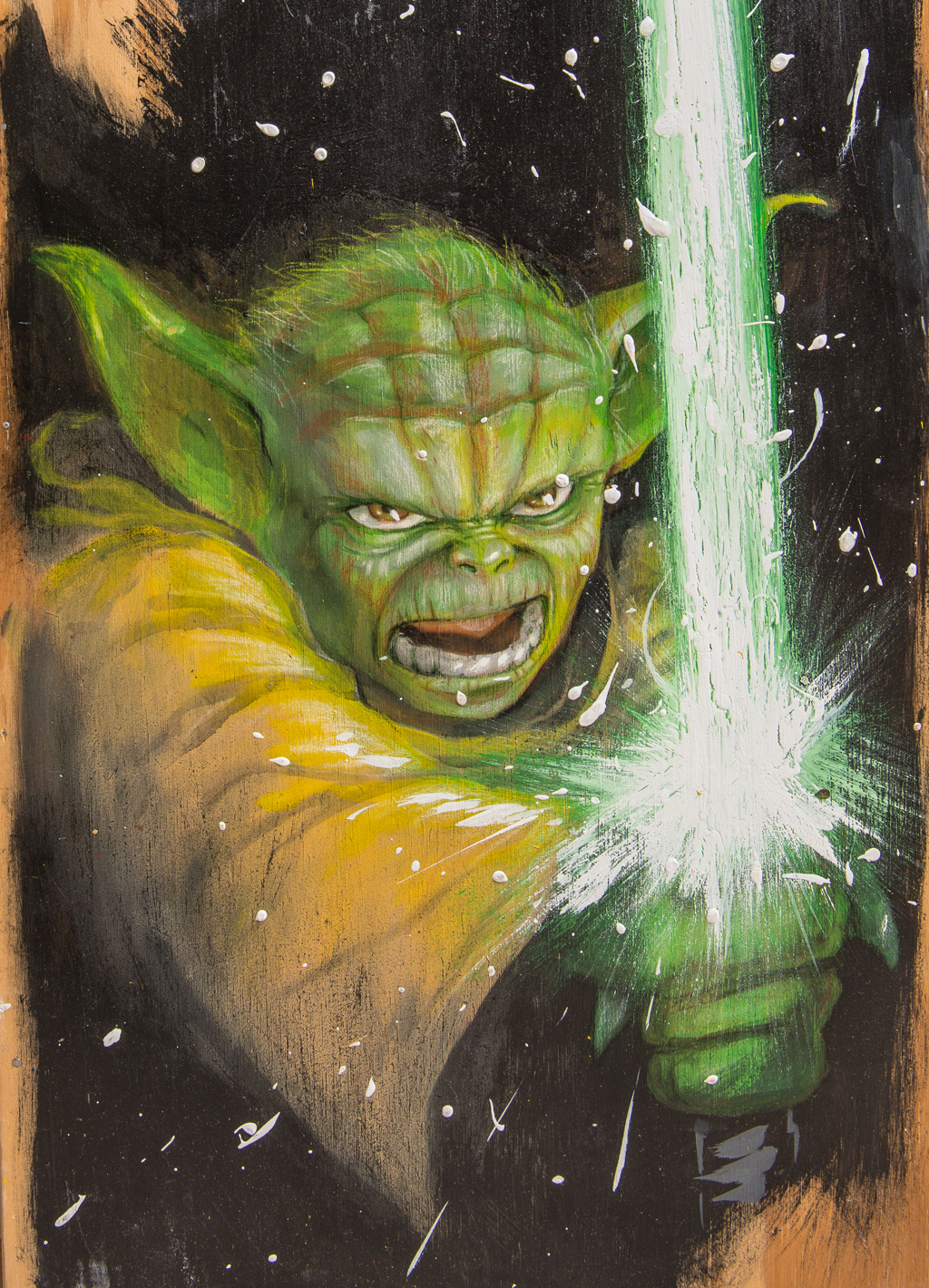 If you ever get a chance to speak with David Rodriguez, you will find him to be a very approachable and likable person. I'd say he paints from the heart, and his skills far exceed many of the talent out there. At this rate, he has nowhere else to go but up, metaphorically speaking.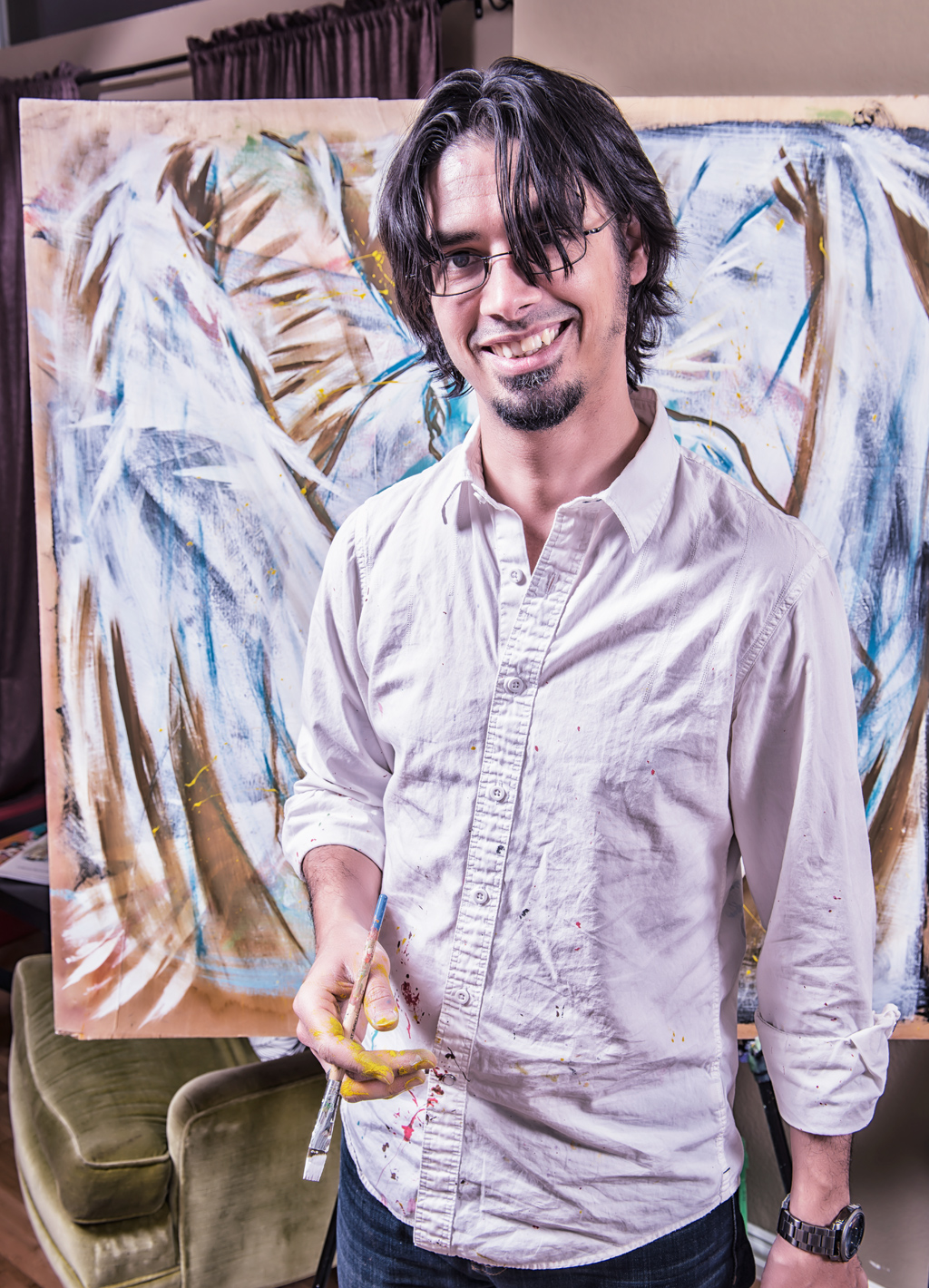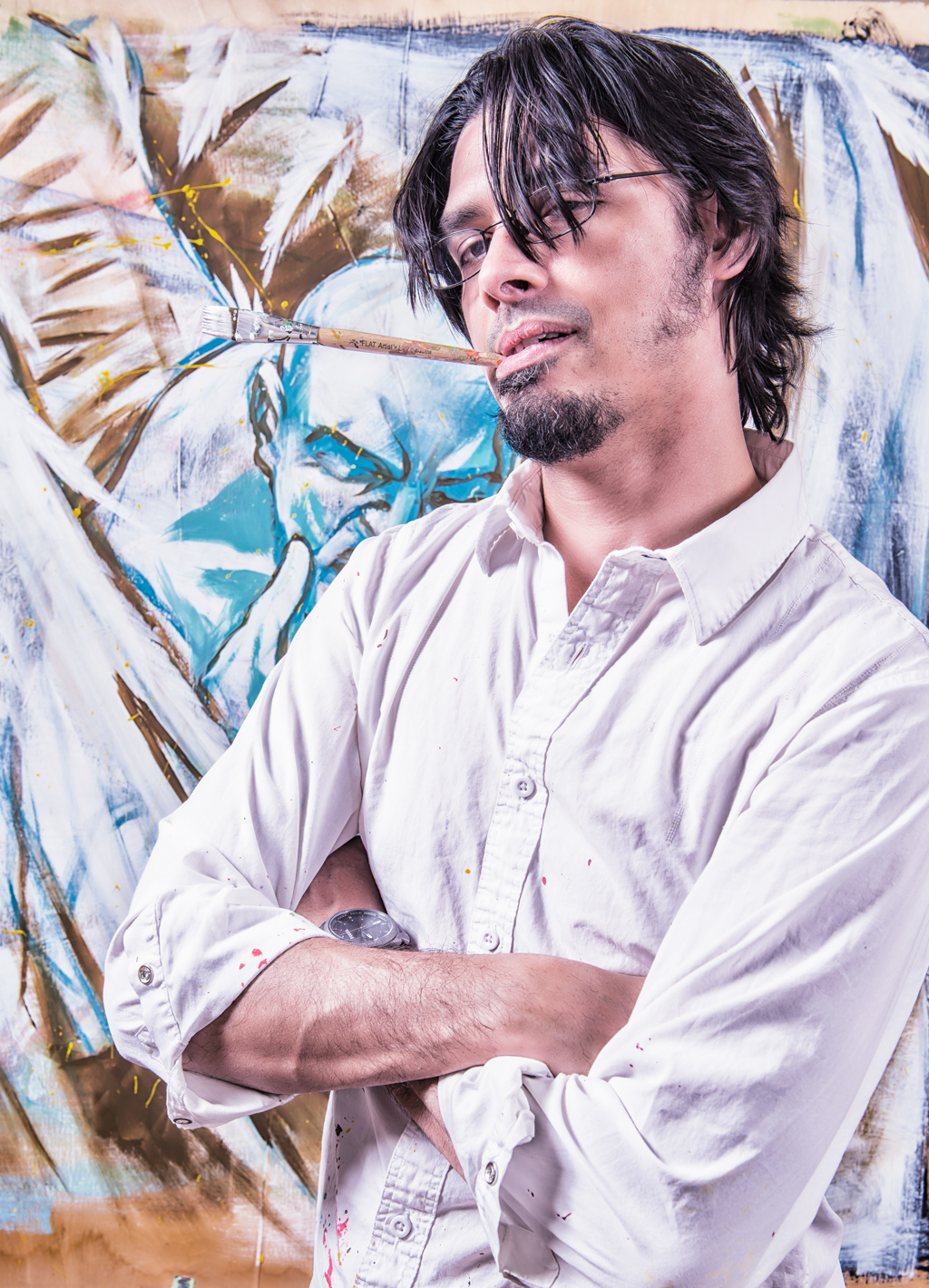 You can learn more about David Rodriguez on his website which is full of rich content of his past accomplishments. He's definitely a Doctor you'd want to visit frequently, and speaking as an artist, there is no equal.