Where is fancy bred?
In the heart or in the head?
An old quote originating from Shakespeare's The Merchant of Venice. I've had lots to ponder over the past few months on which creative direction to go on the imagination highway. It poses a good question. Where is fancy bred? Do I love creating based on my emotions or what is in my head? That place of inspiration is such a sweet spot to find. When I do, I have no choice but to step outside of myself and fancy with both. This past month I celebrated the birth of a lovely artist who has long since passed away.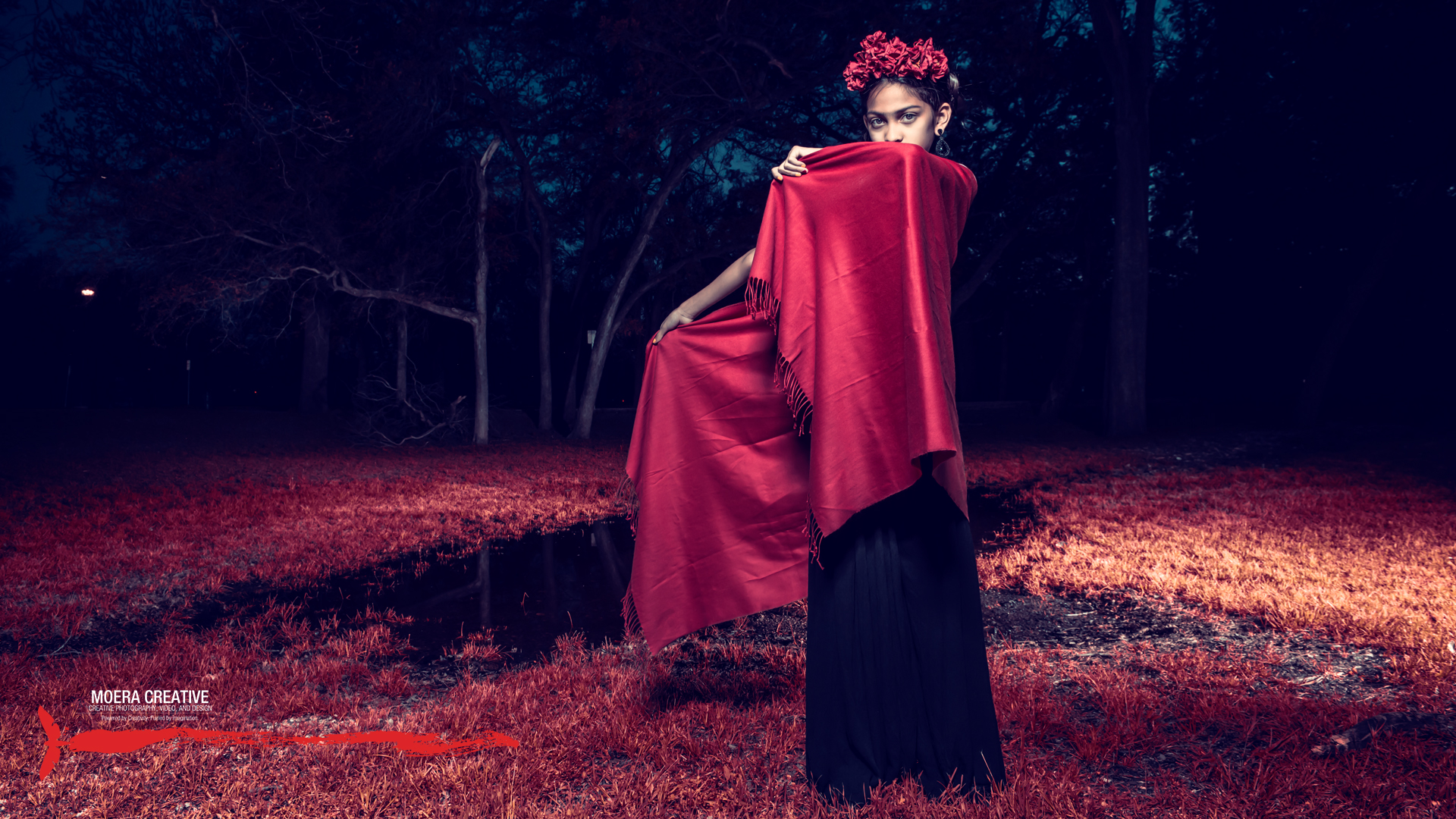 Frida Kahlo was one of those rare flowers who left us all a legacy of beauty to admire.
I took that admiration and made it my own through a series of pictures my daughter and I put together. While this isn't meant to be a history piece of the artist, you would do yourself justice by looking into the life of Frida, and searching for that very inspiration just as I did.
Frida had a distinctive look. She was a very elegant woman that attracted all types of attention where ever she went. To try and capture such a look I recruited the help of my sister who just happens to be talented in the art of hair and makeup. Together we worked on the wardrobe by visiting several places to piece together an outfit with the question in mind. What would Frida wear? My daughter Ericka who has all the natural Mexican looking features managed to bring out the character.  We watched documentaries, the official Frida movie with Salma Hayek, and studied some photos to learn about how Frida would pose and move around.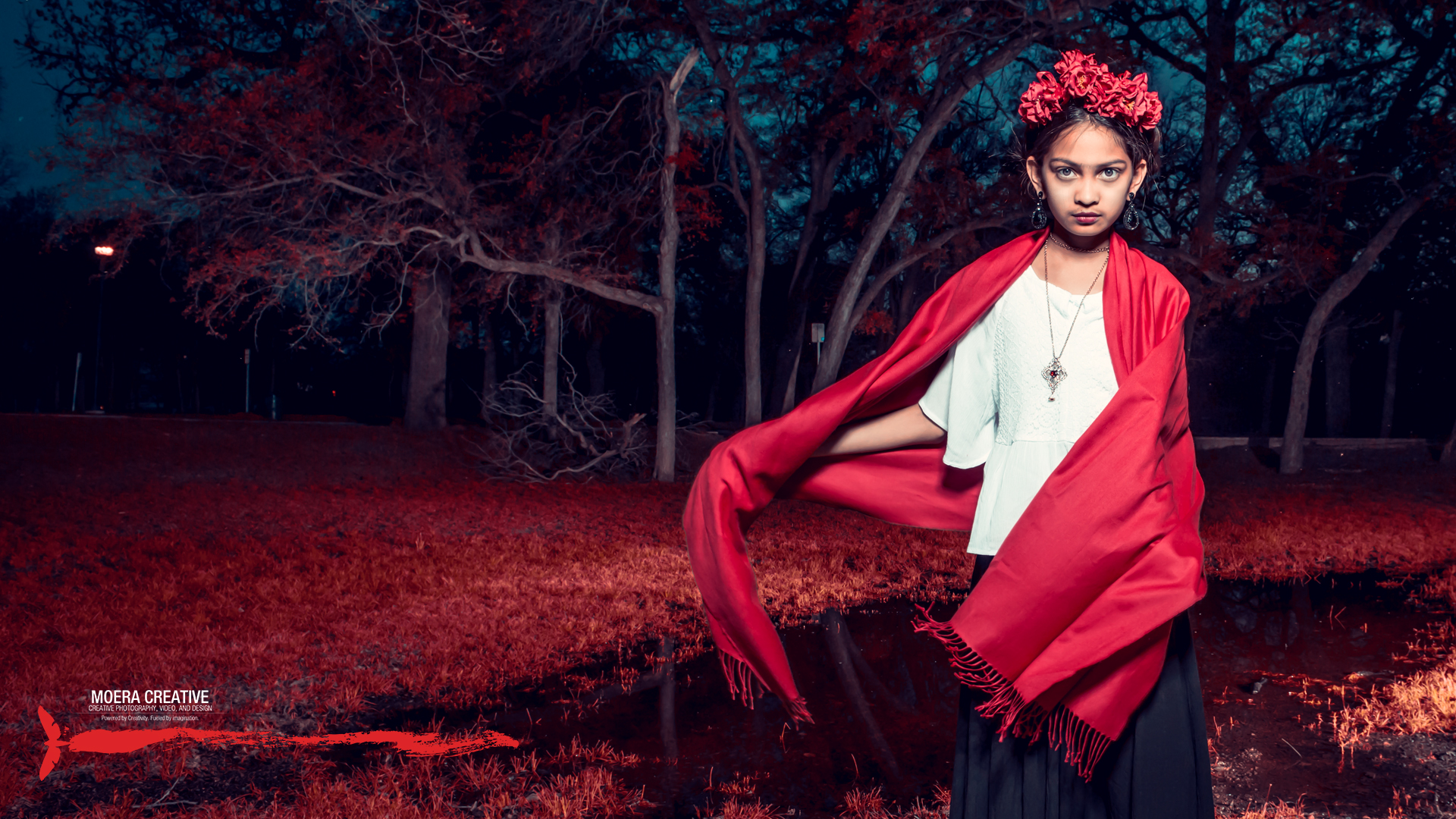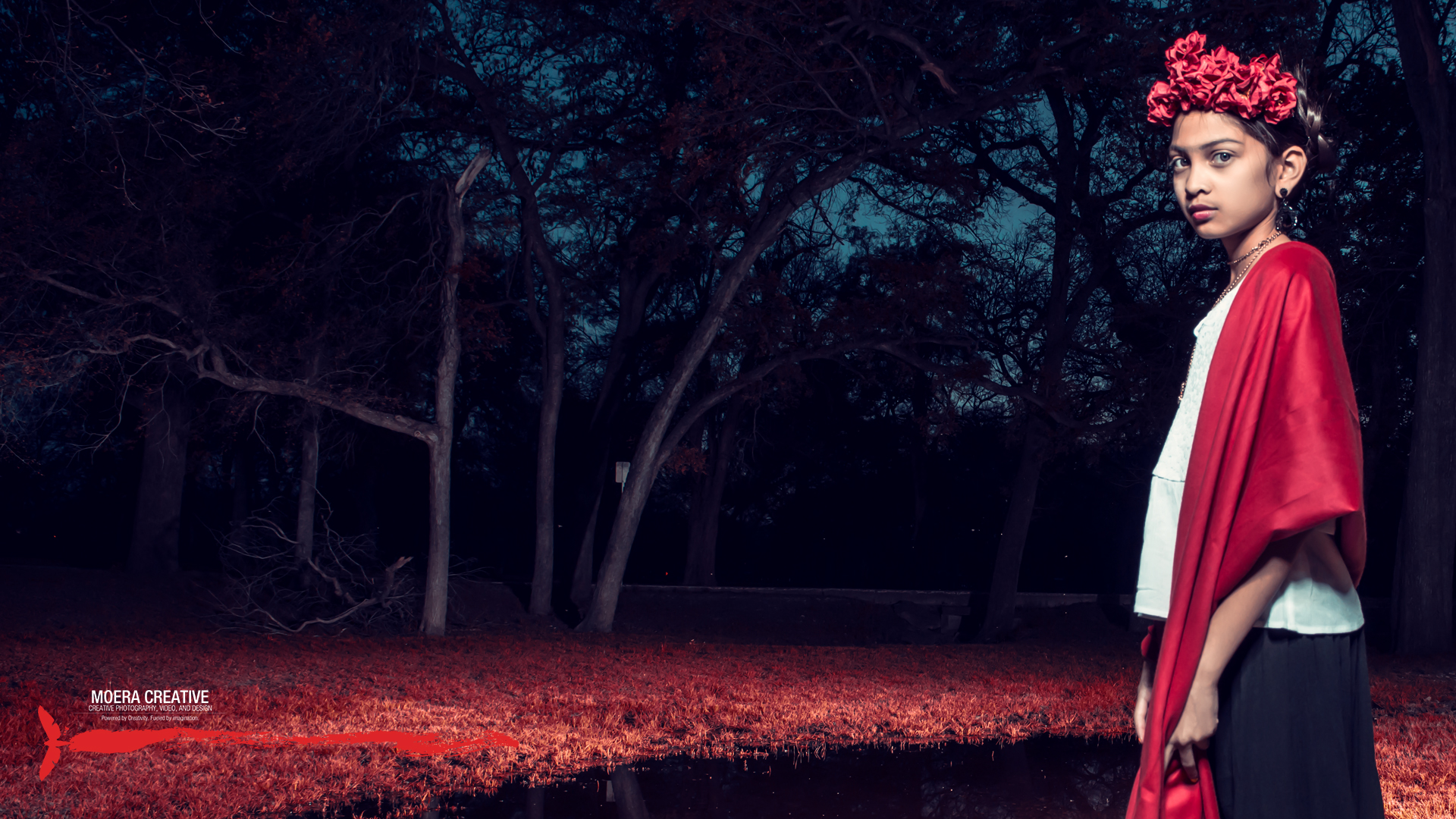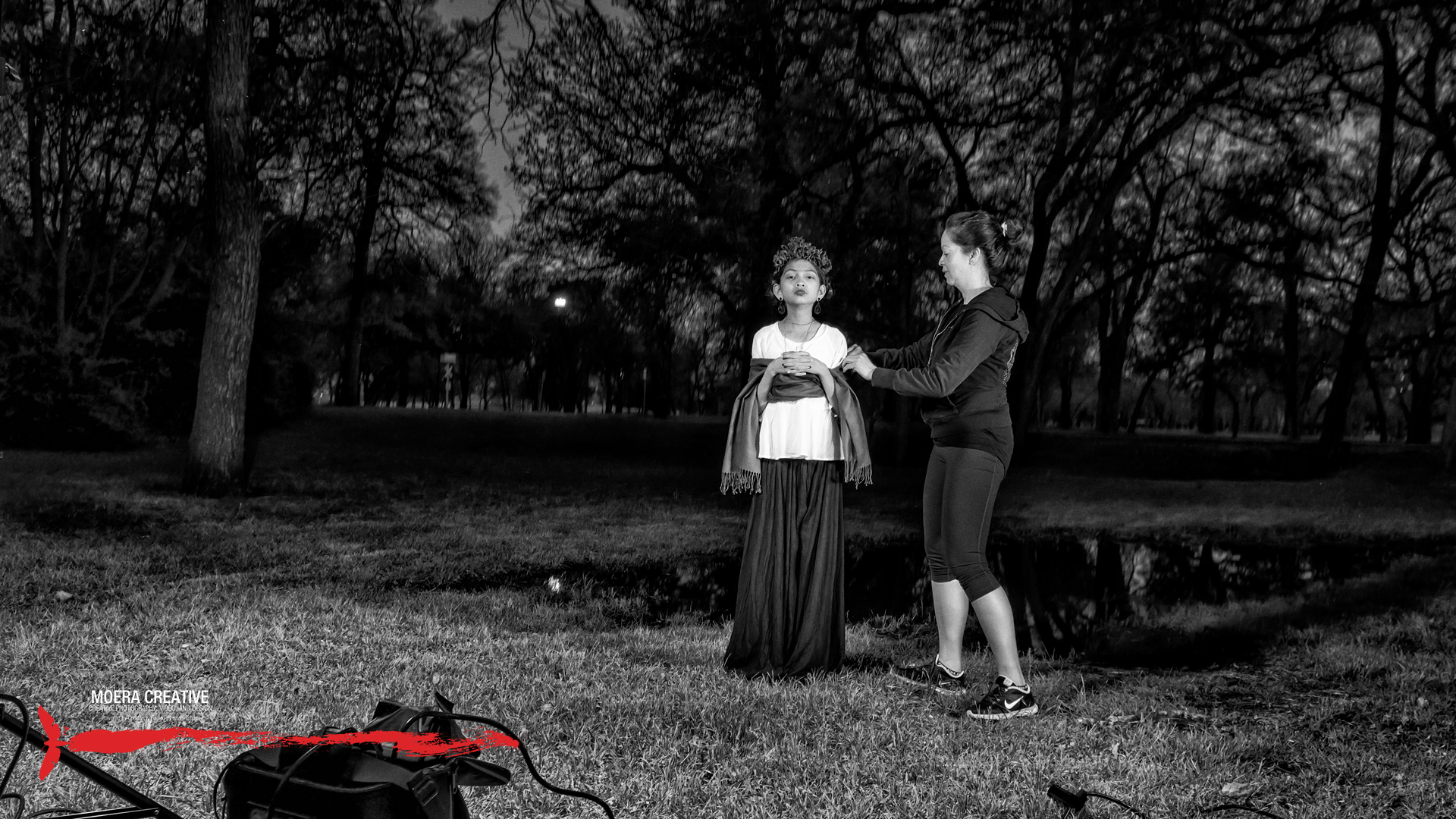 Once we managed to procure the wardrobe, I did set eyes near the Trinity River by the bridge in Fort Worth for a possible location to shoot. It wasn't the best of the best of locations, but it did have these painted smears on the pillars that looked like it had a touch of art to make it stand out. It looked artsy enough for some really nice portraits, and it made my daughter Ericka stand out as the character.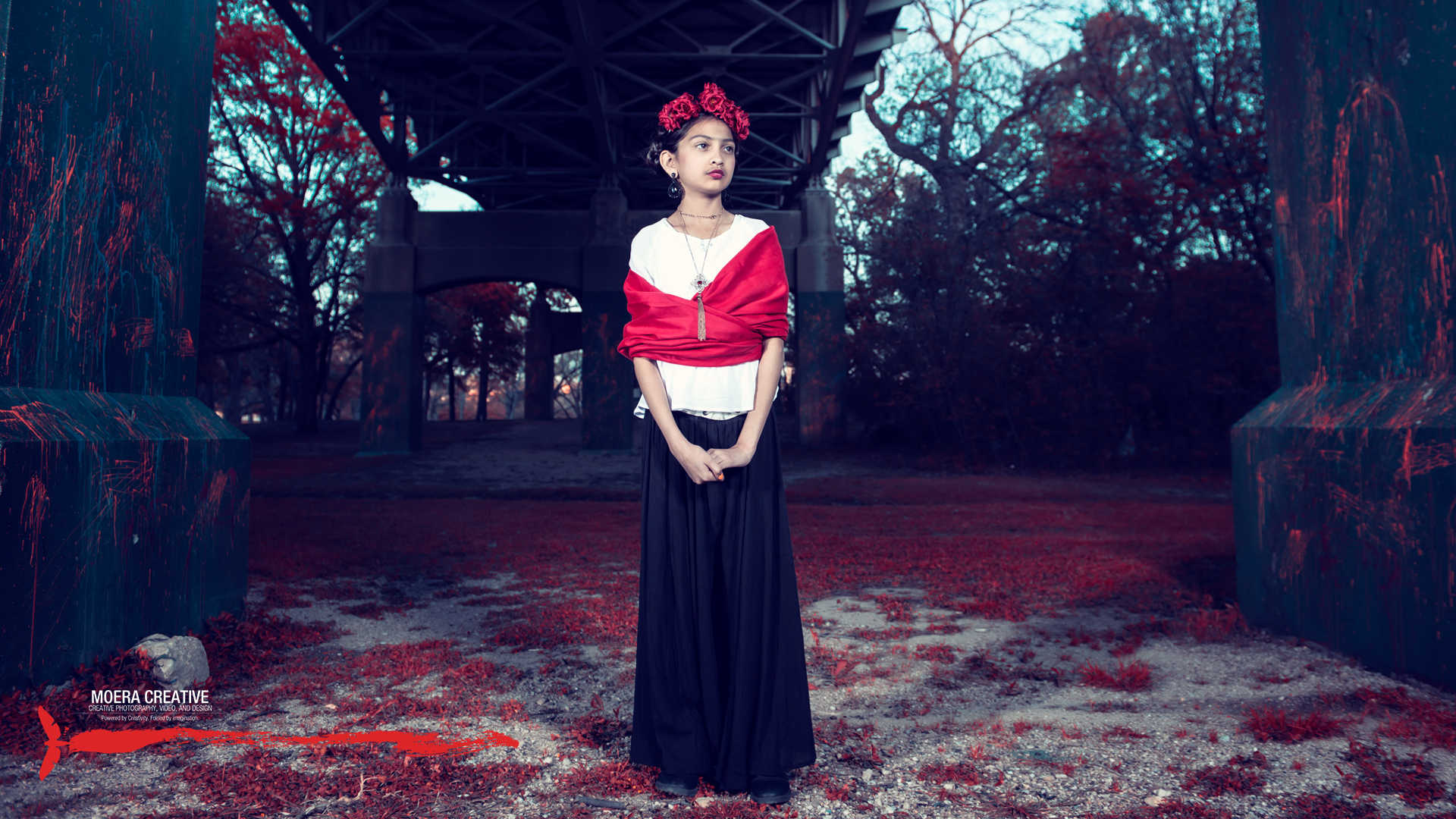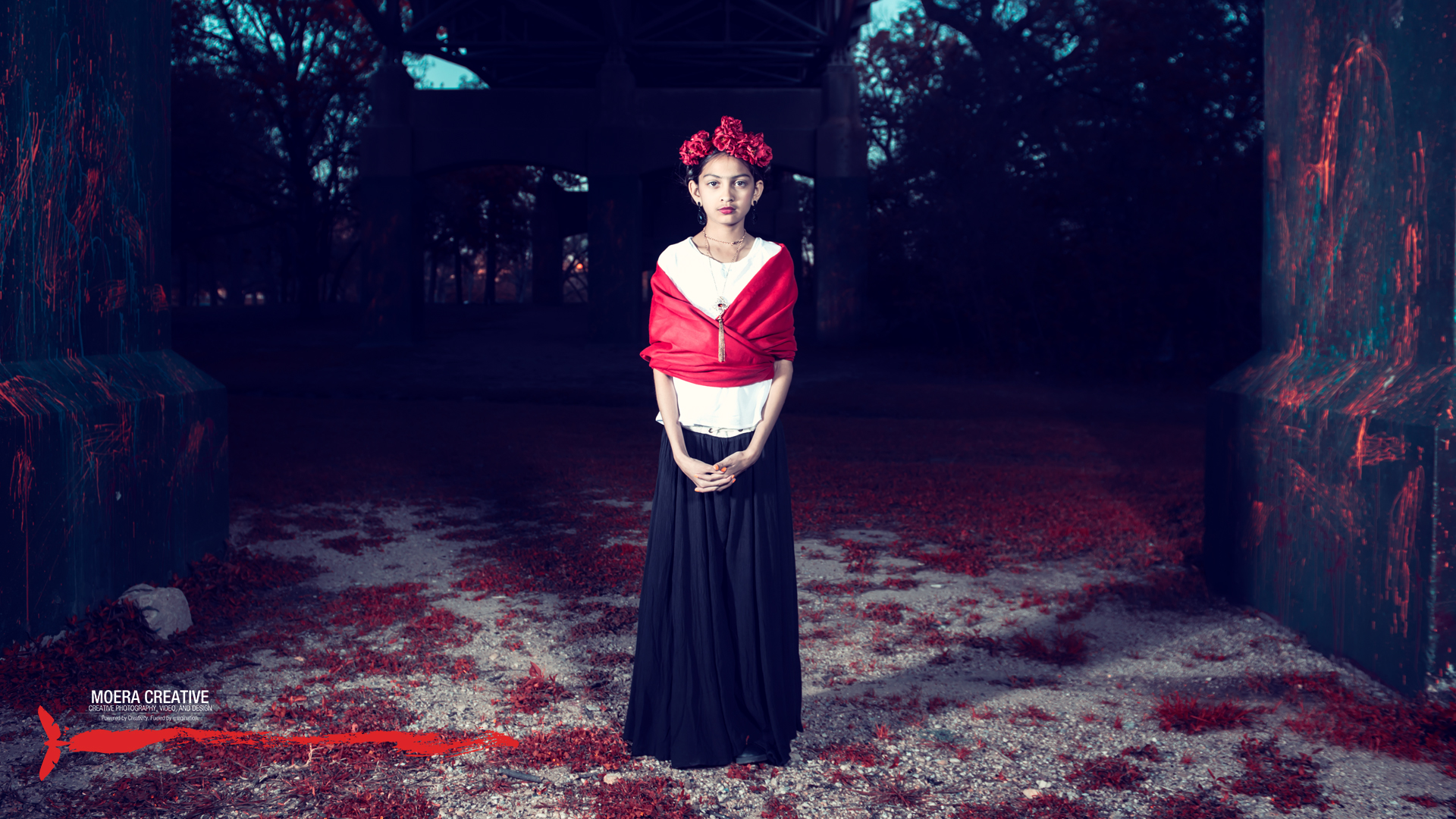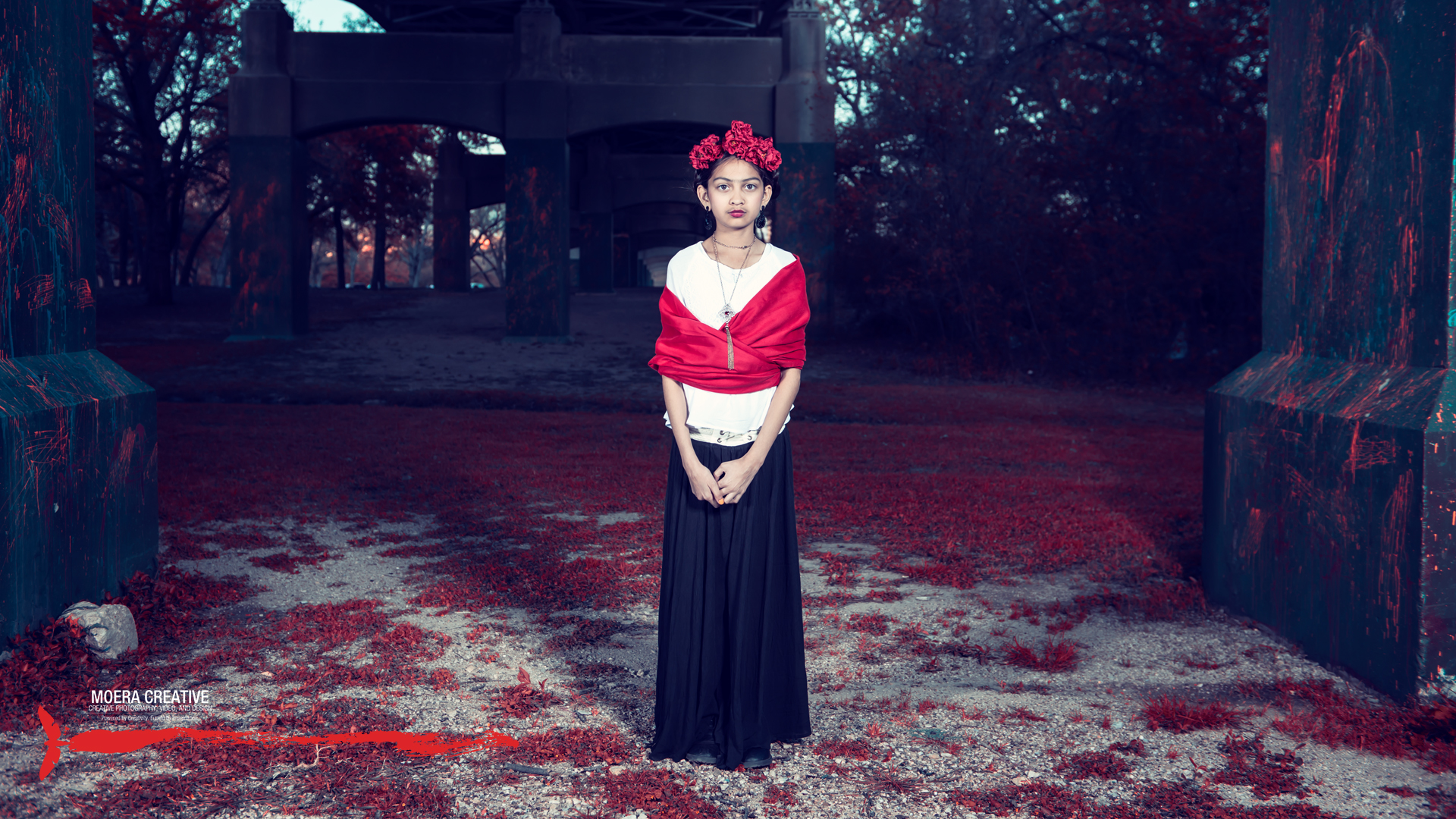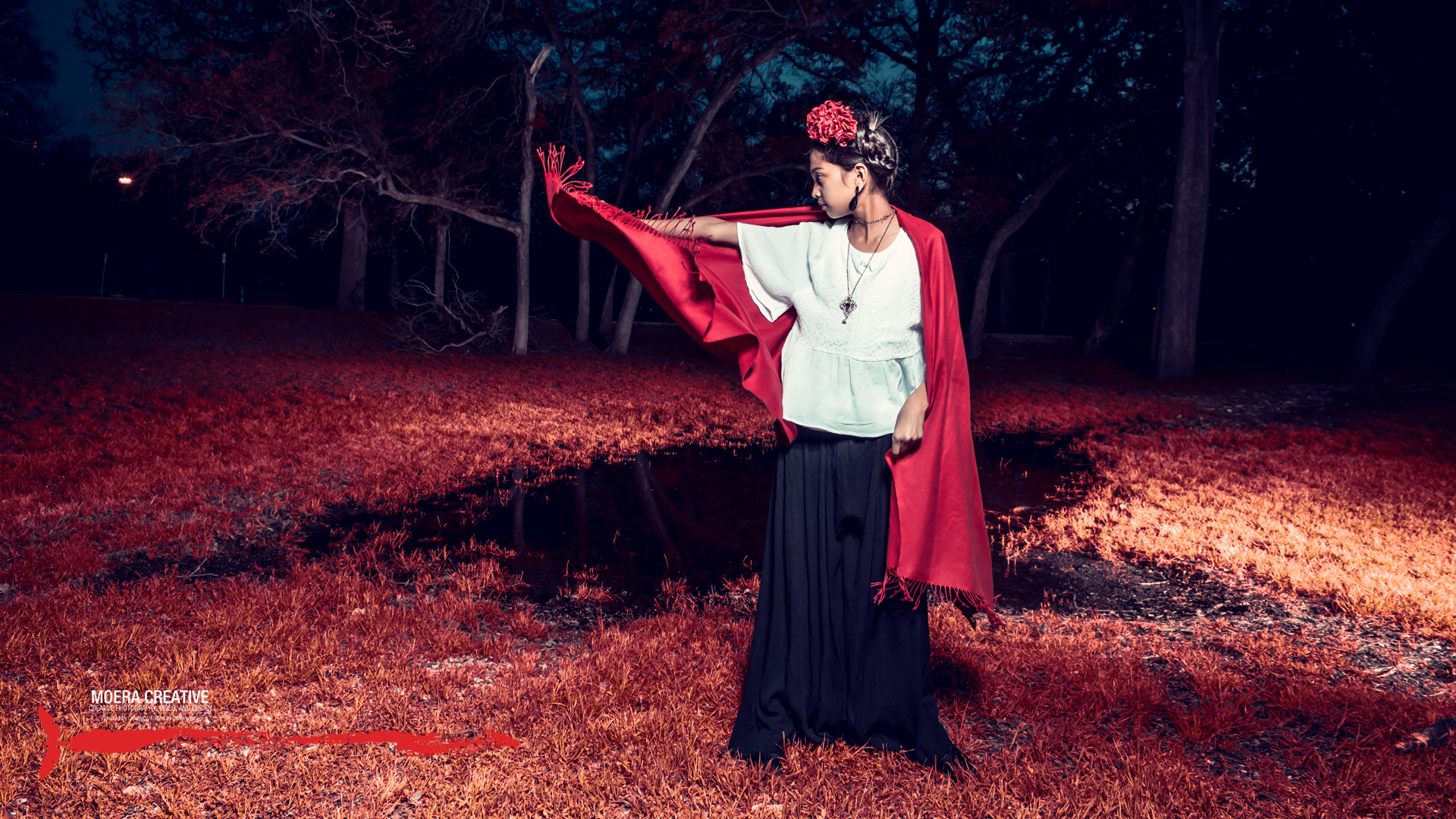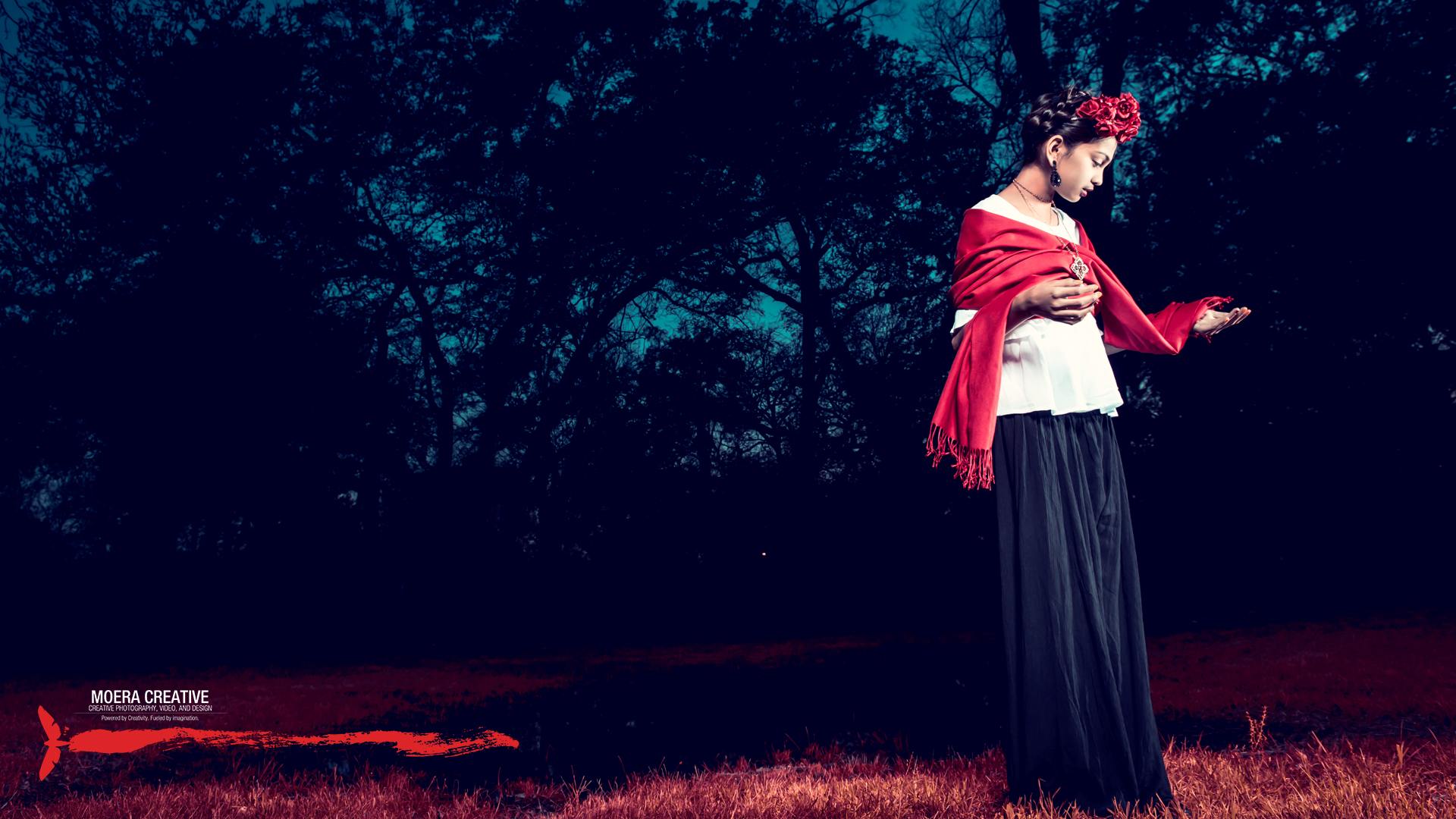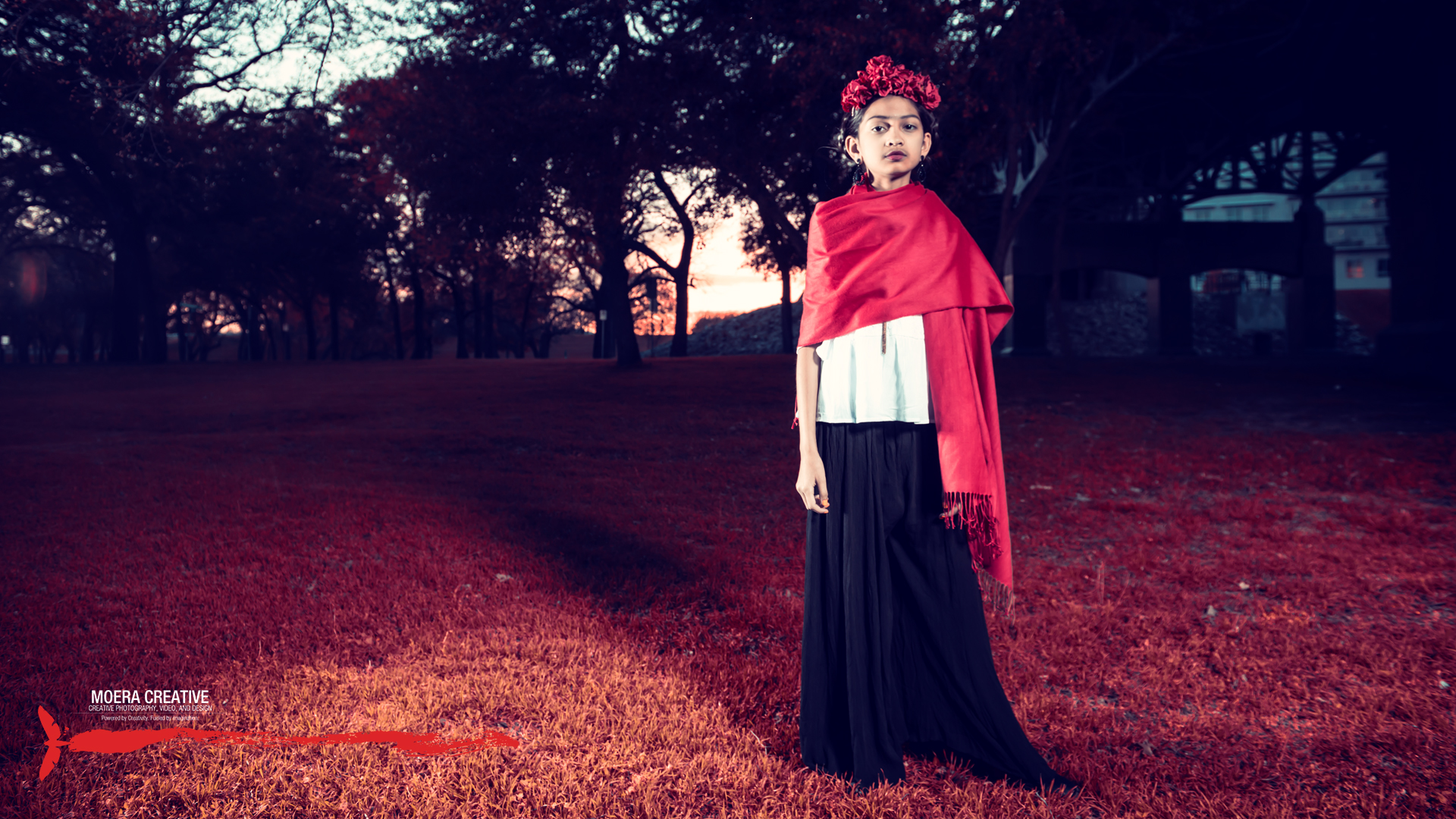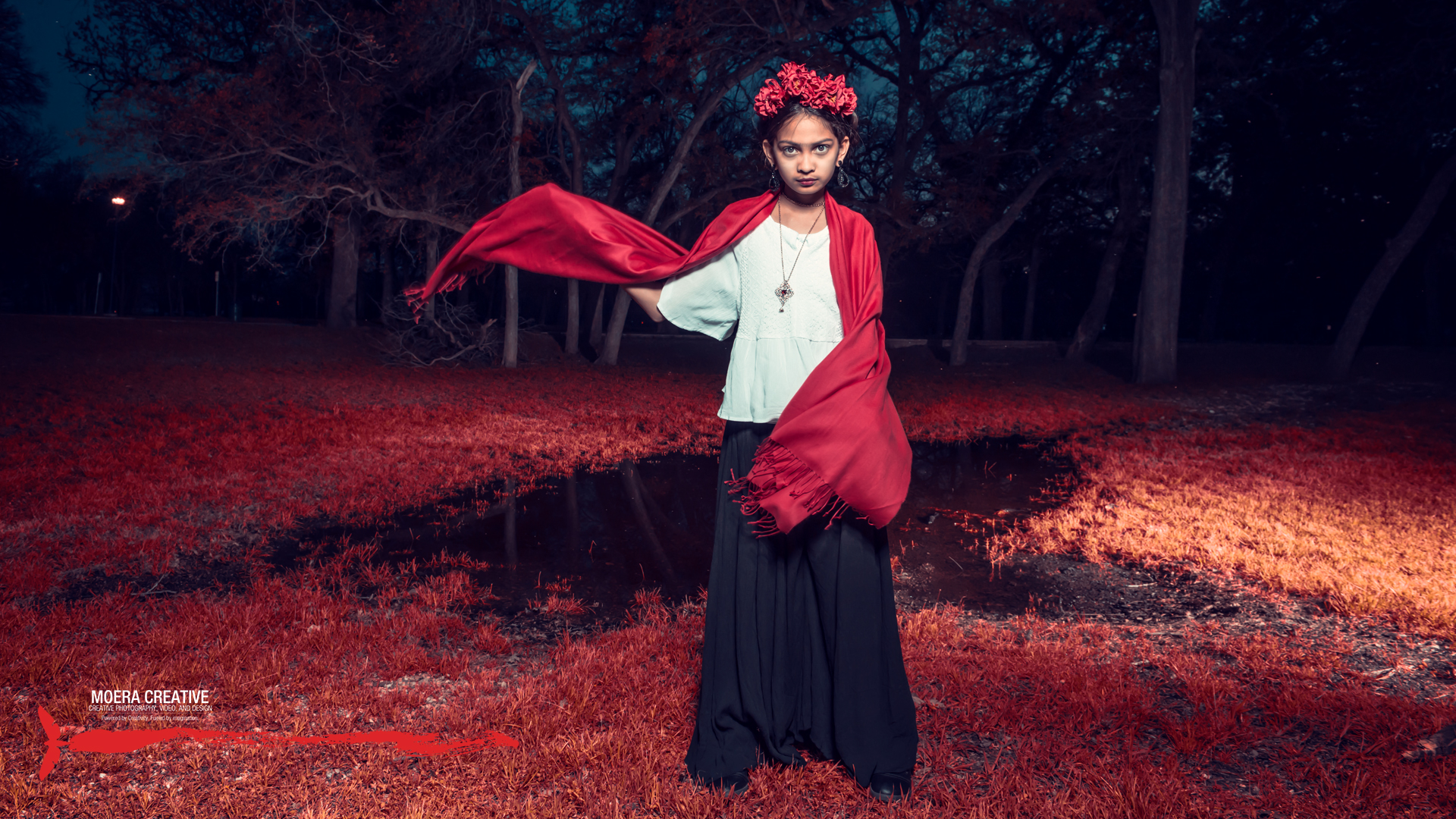 If I could go back and shoot these all over again, I would probably find a location which is more centered around Mexican culture. A trip to Mexico would definitely bring these out more with historic buildings to add more of a natural feel to the series. Despite that, I am rather happy how these turned out.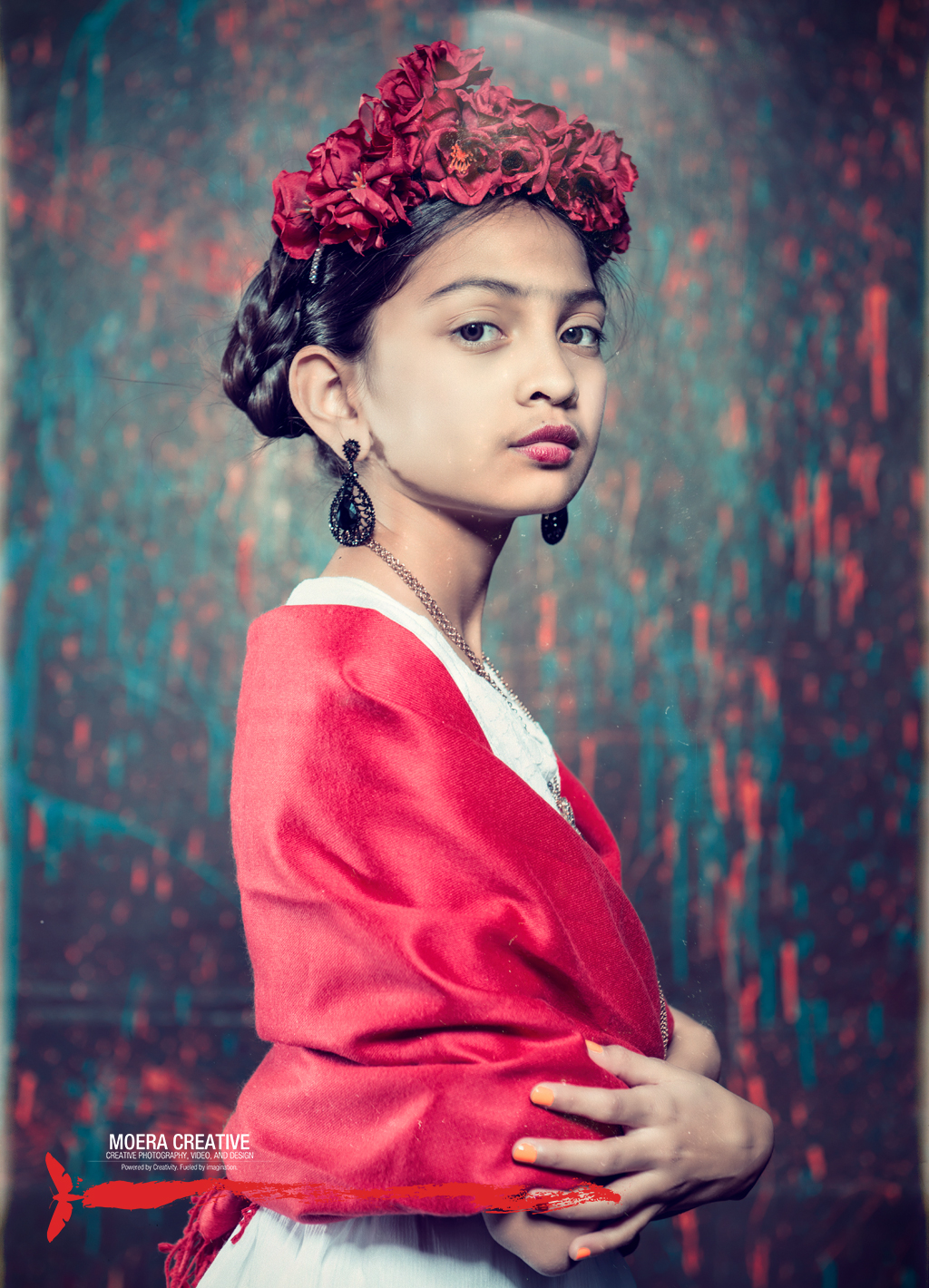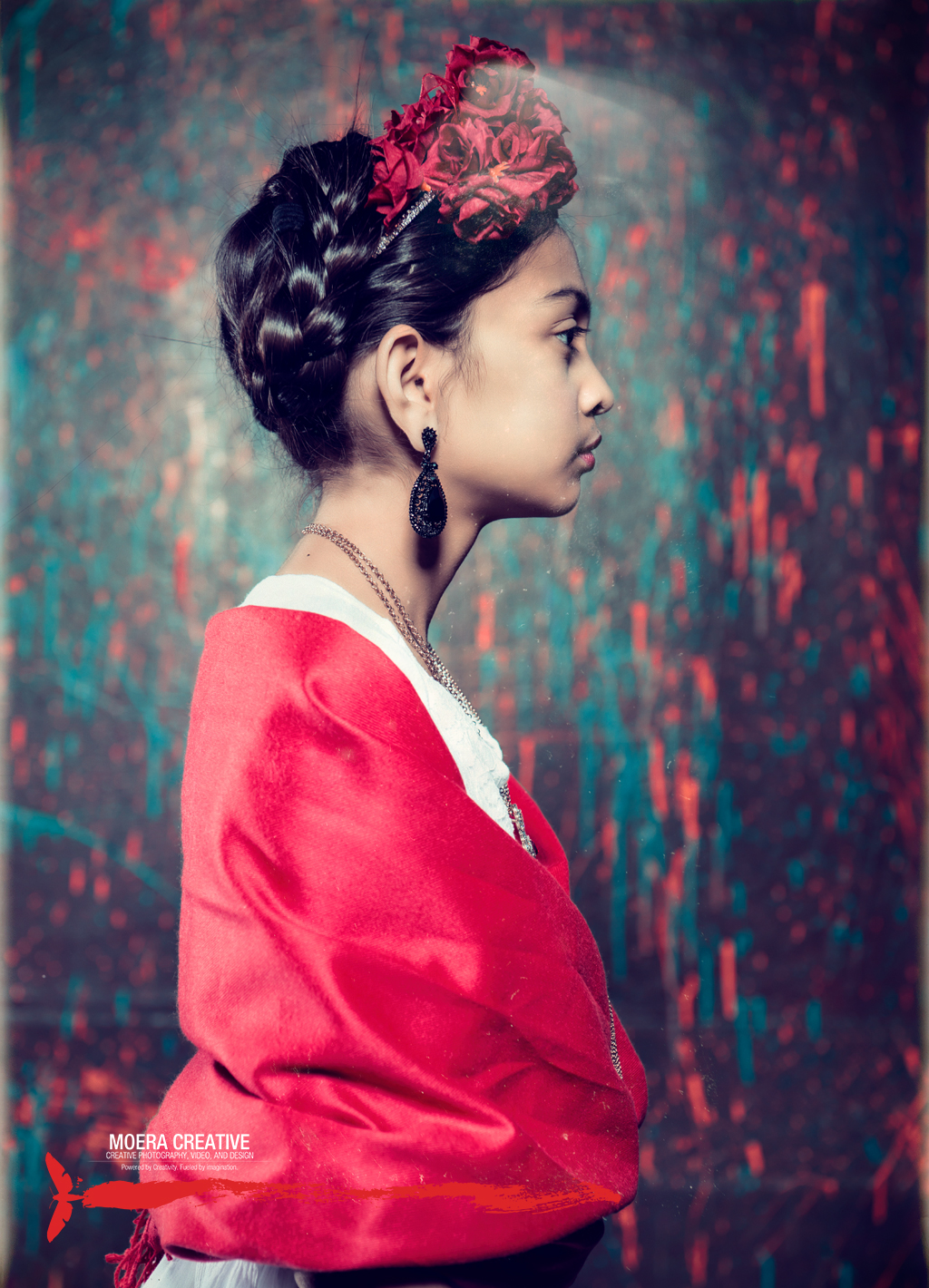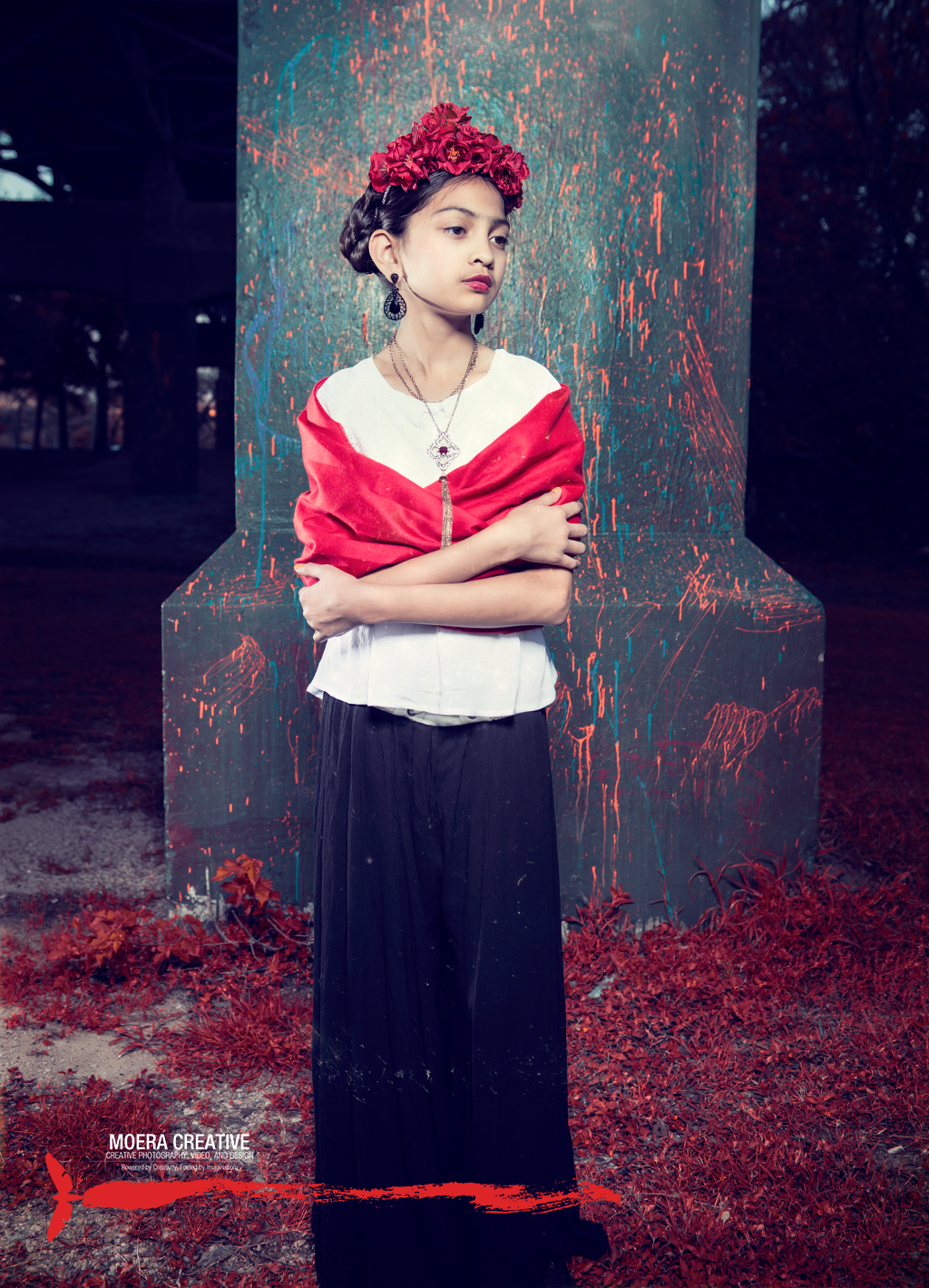 On location I had a set up of a Nikon D800 with 24/70mm Nikkor glass, and three Profoto D1s to fire.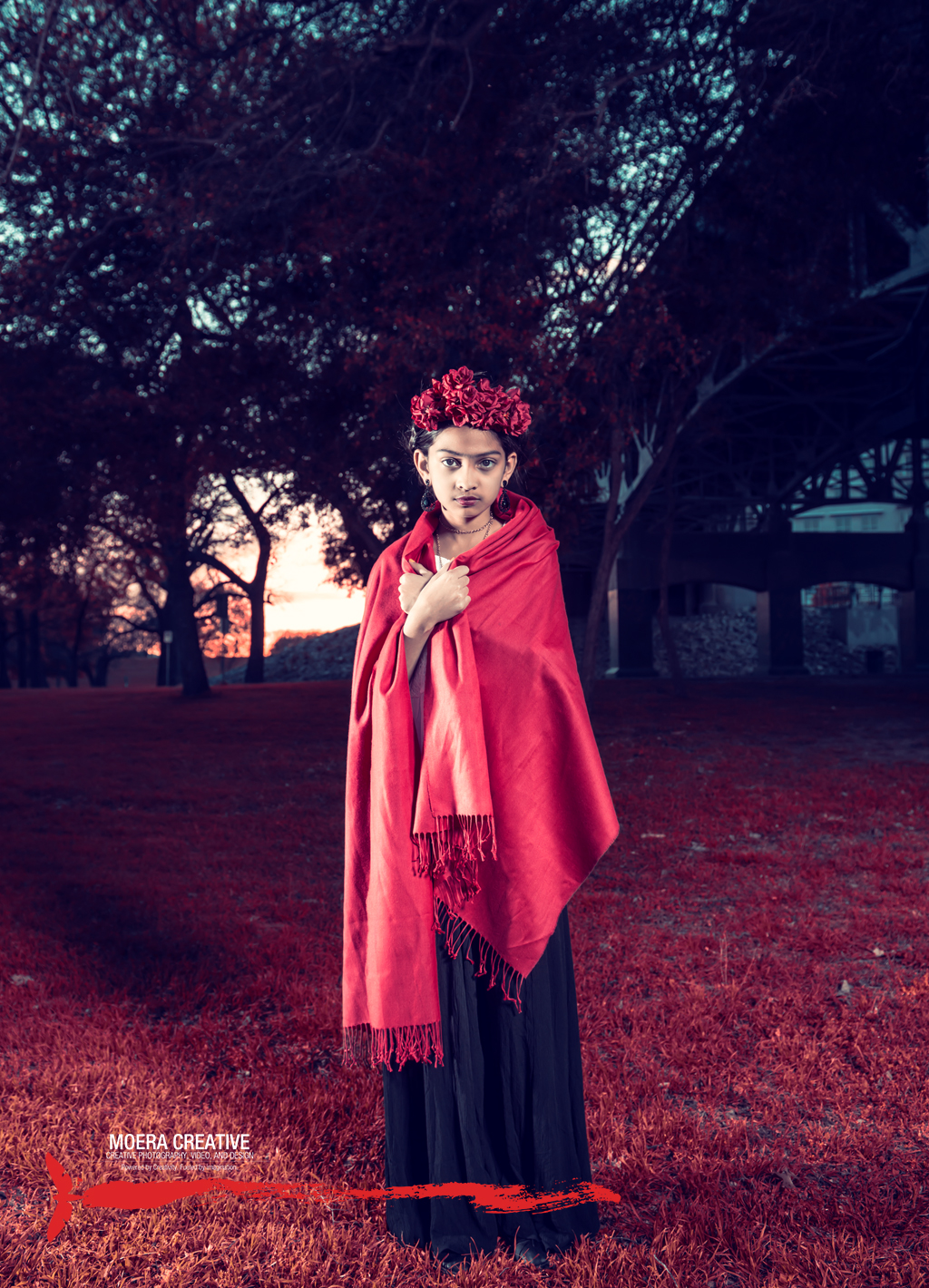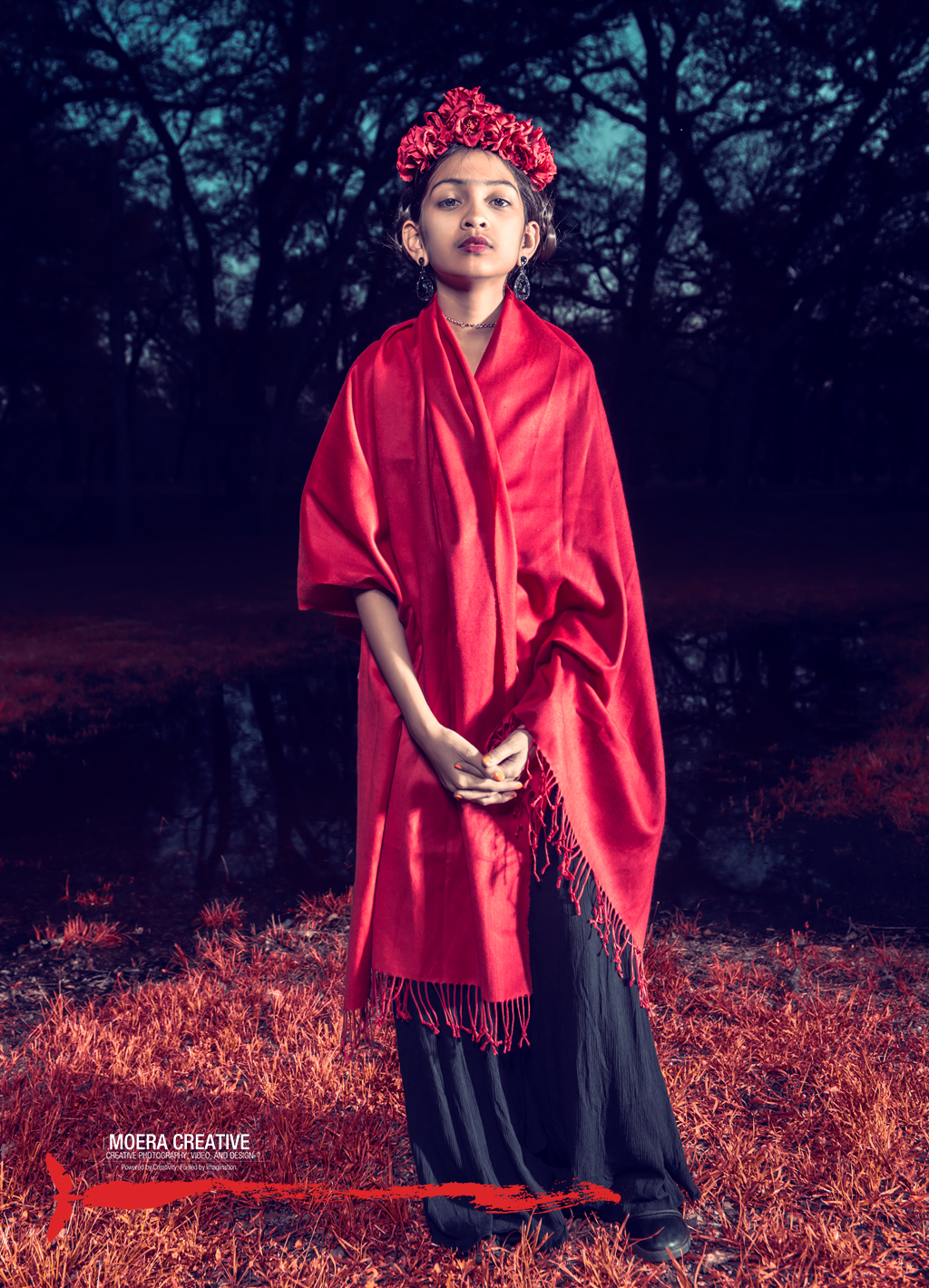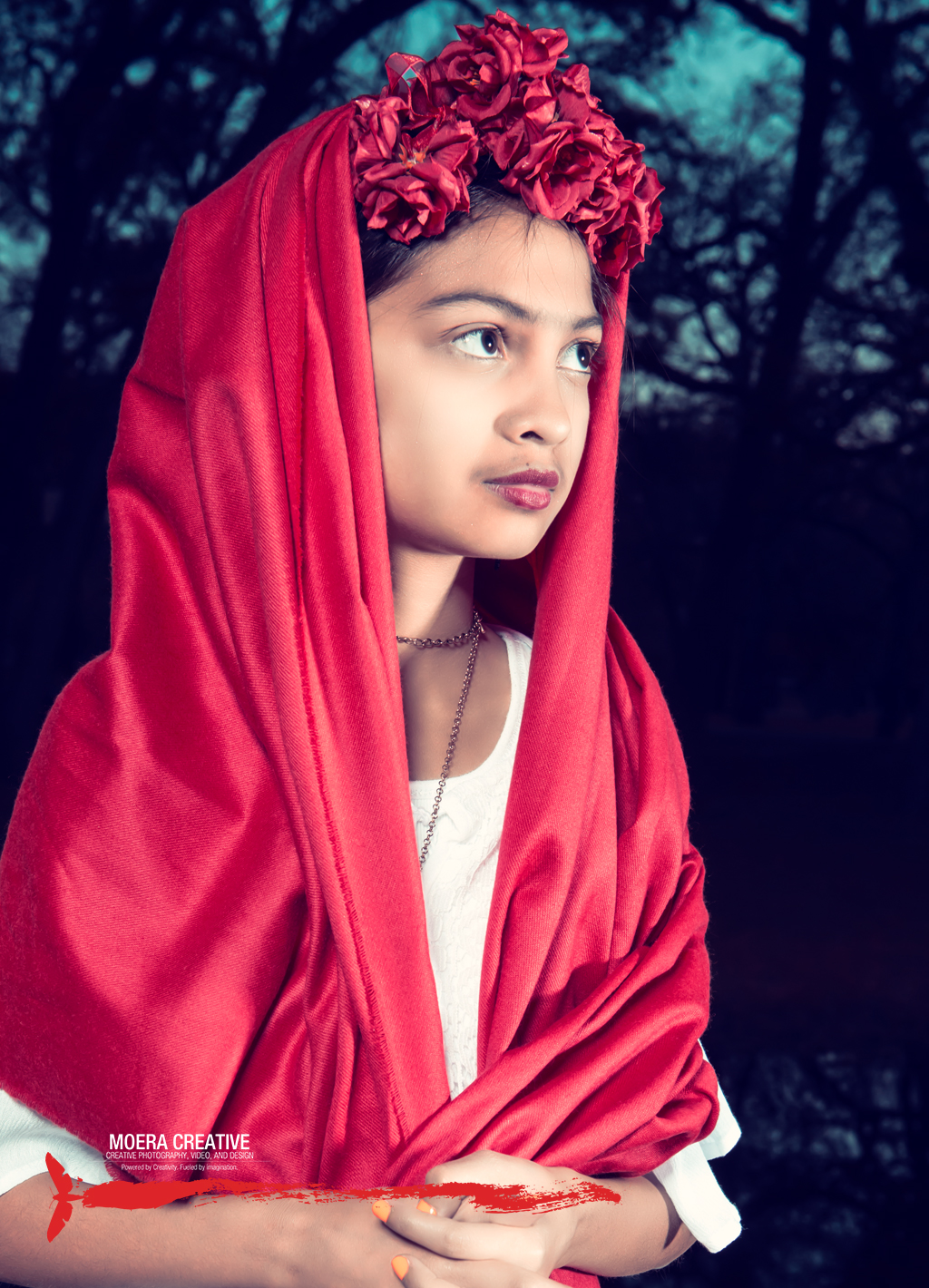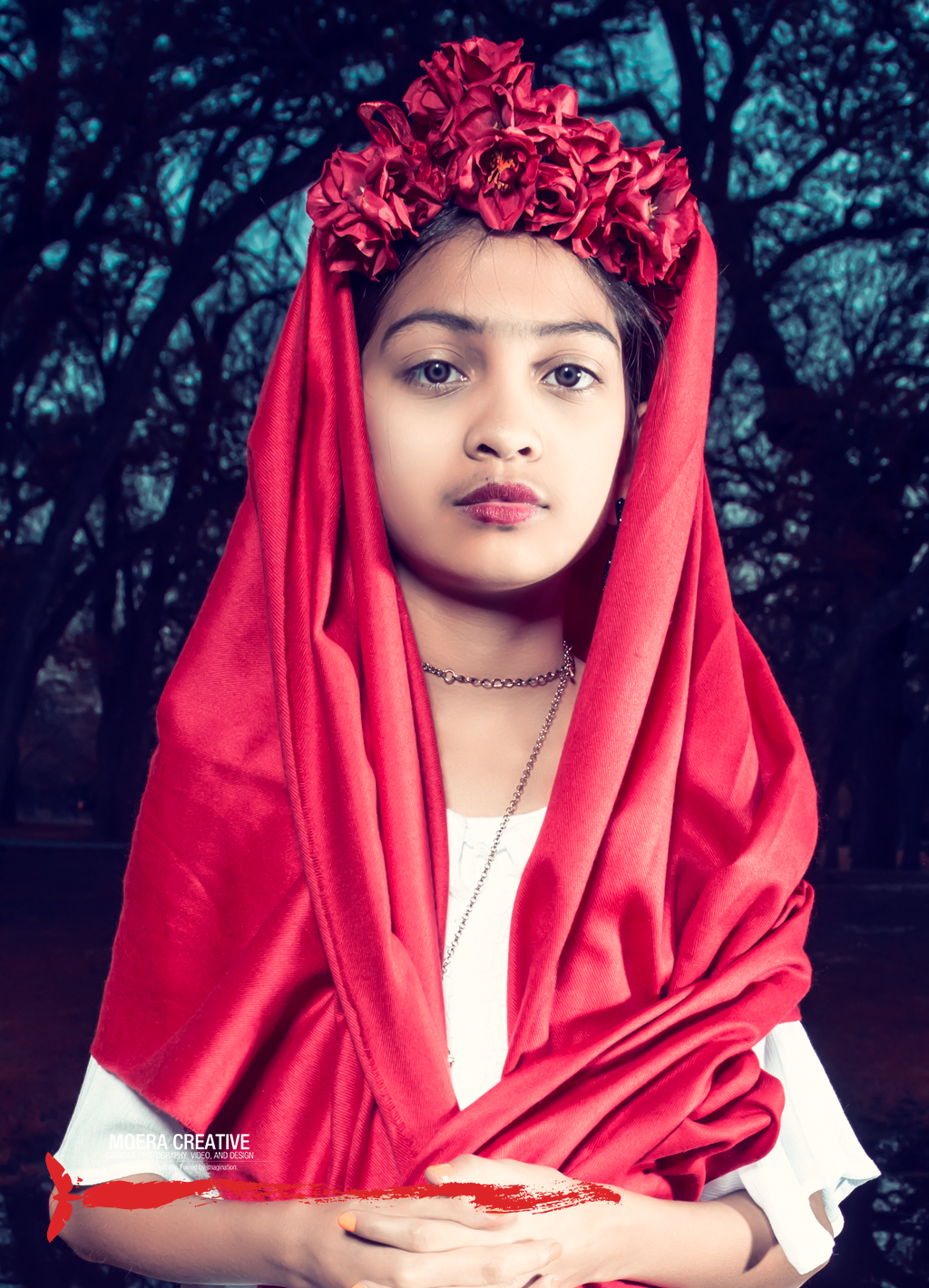 Everything we managed to accomplish here with this series was a milestone for attempting to capture the essence of a great artist. I think we made a first step that enabled us to see Frida coming to life with the time frame and resources we had. If I revisit this series again, I would like to expand on integrating her art style into the look.
In closing, I hope you all enjoyed the series as much as we had fun creating it for you. We fancy Frida Kahlo and I hope this can be seen as an honoring of her memory for years to come.