These photos have been sitting in one of my drives among other work which I have yet to publish. I don't know why I move at a snail's pace when it comes to some of these favorite themed photos but I do. I've been a huge fan of Quentin Tarantino's filmography, so naturally, I tend to piggy back off of some of his characters. It's always fun to have these ideas that come to life when I press the shutter. This time Beatrix Kiddo, or rather the outfit she was wearing in the Kill Bill Volume One film caught my attention. It really was a play off of Bruce Lee's Game of Death stretchy spandex outfit. You know Bruce's final film, the one where he died mysteriously before completing it. In that film he wore this yellow outfit similar to what Beatrix's outfit is based on, then he kicked some serious ass at the pagoda. So yes, this was our character focus, and we called upon the powers of China to deliver the Kill Bill cosplay.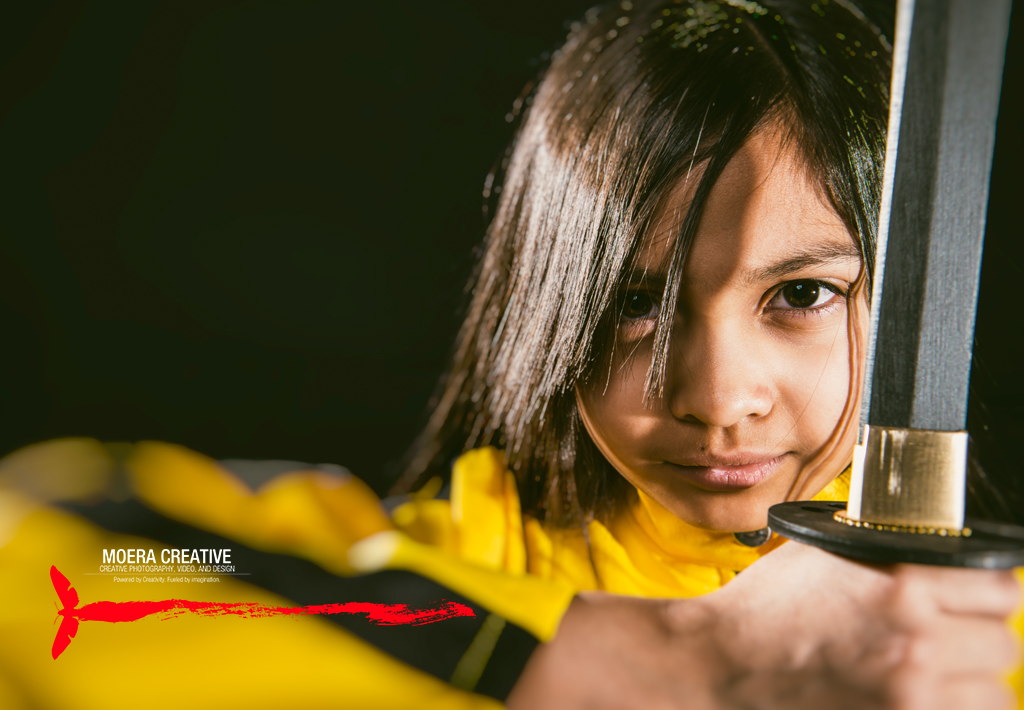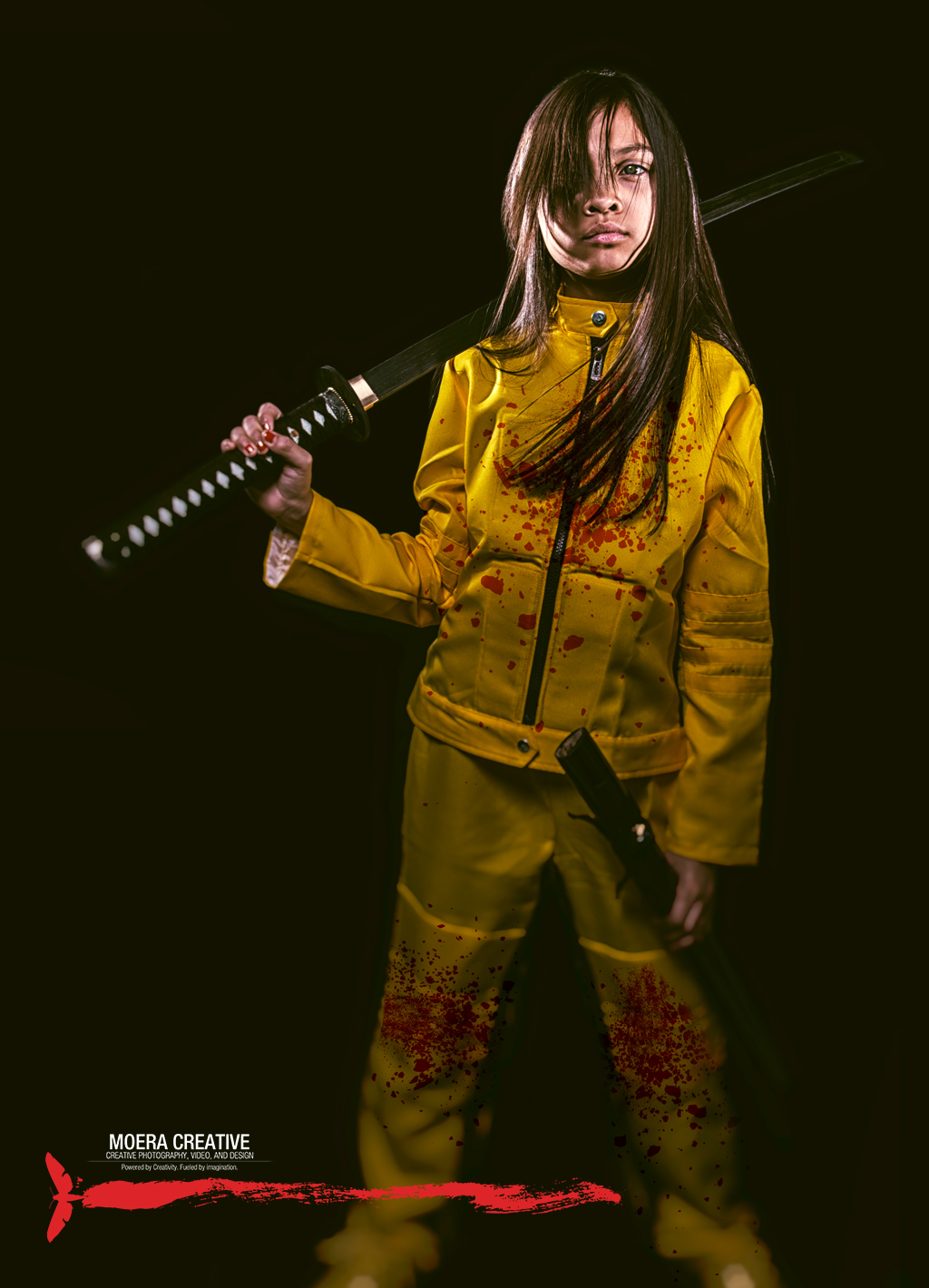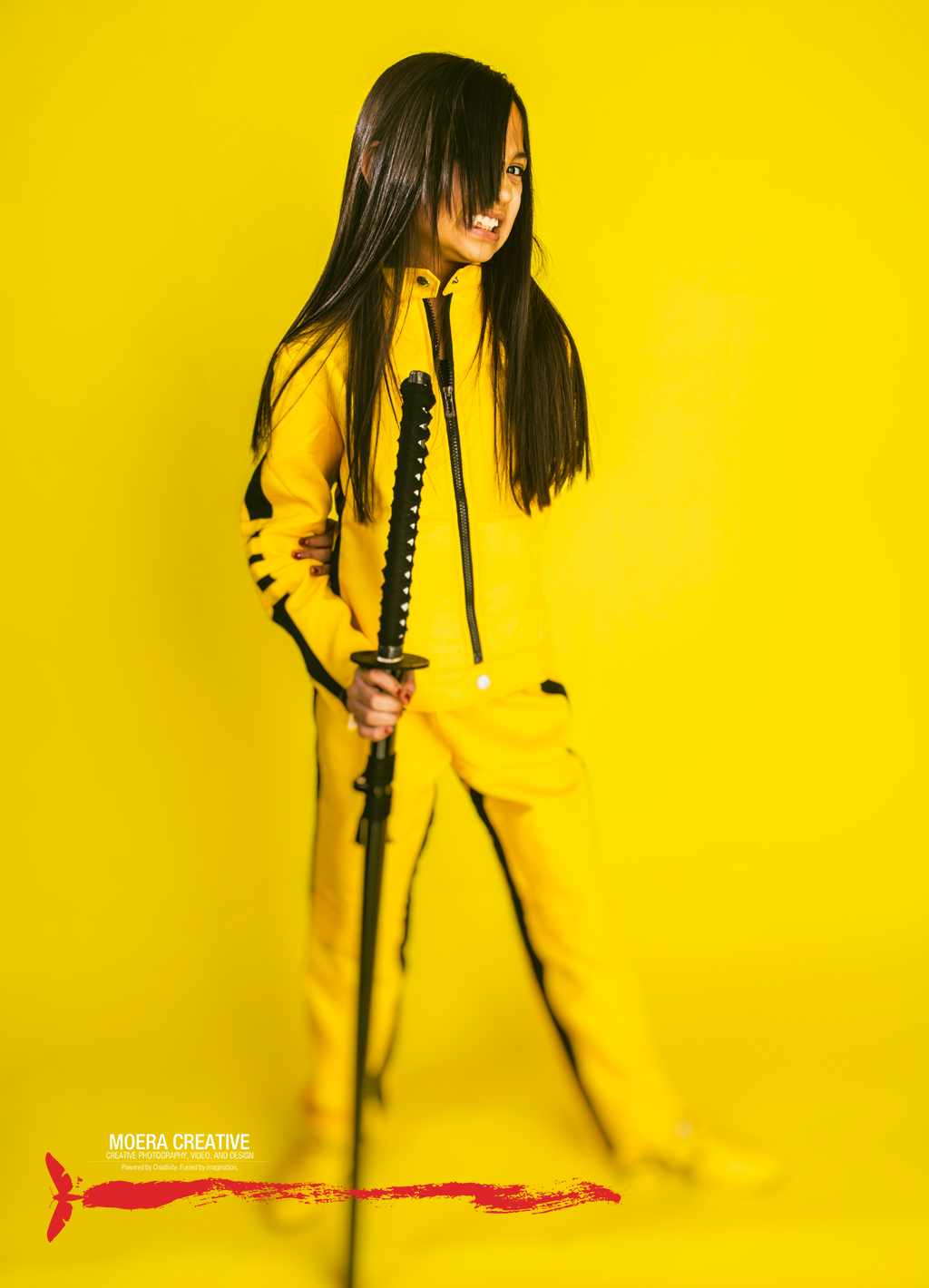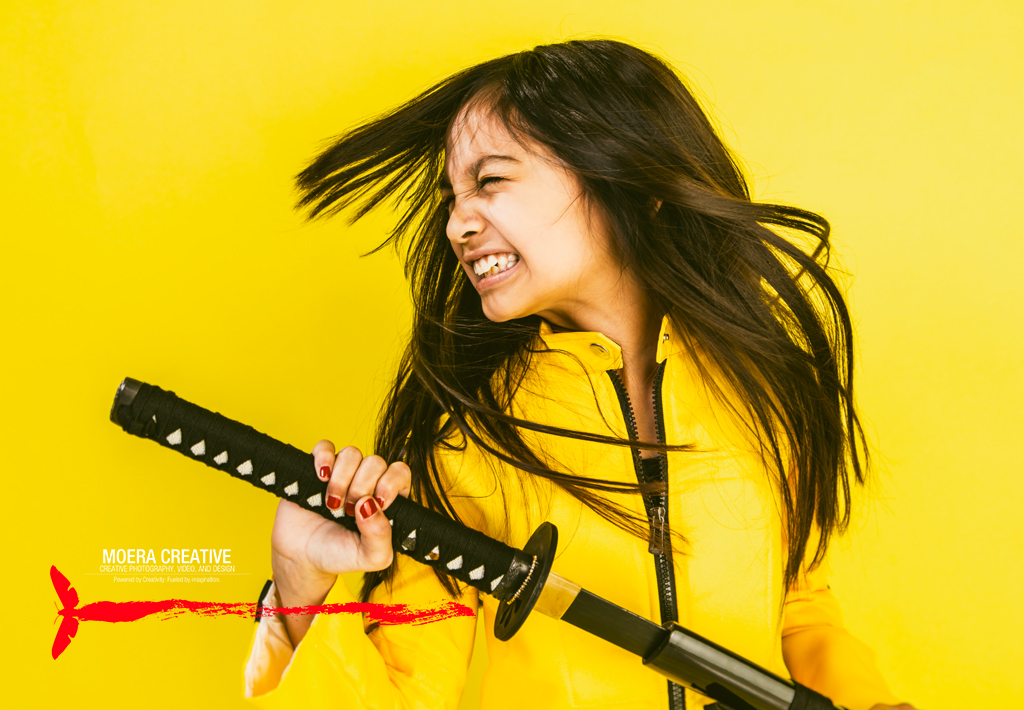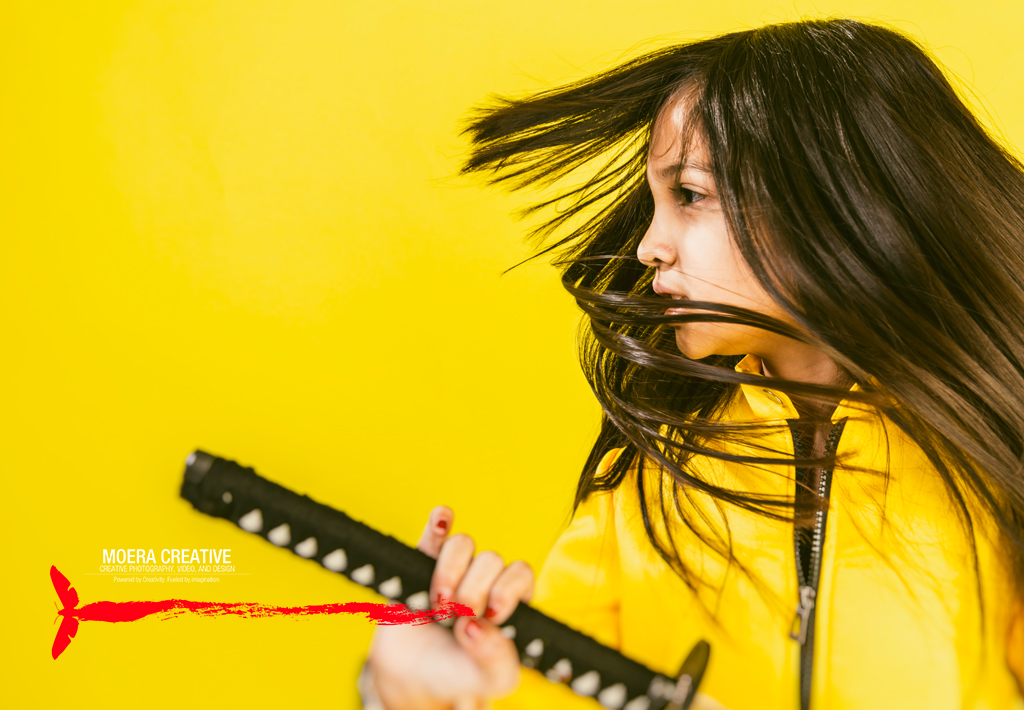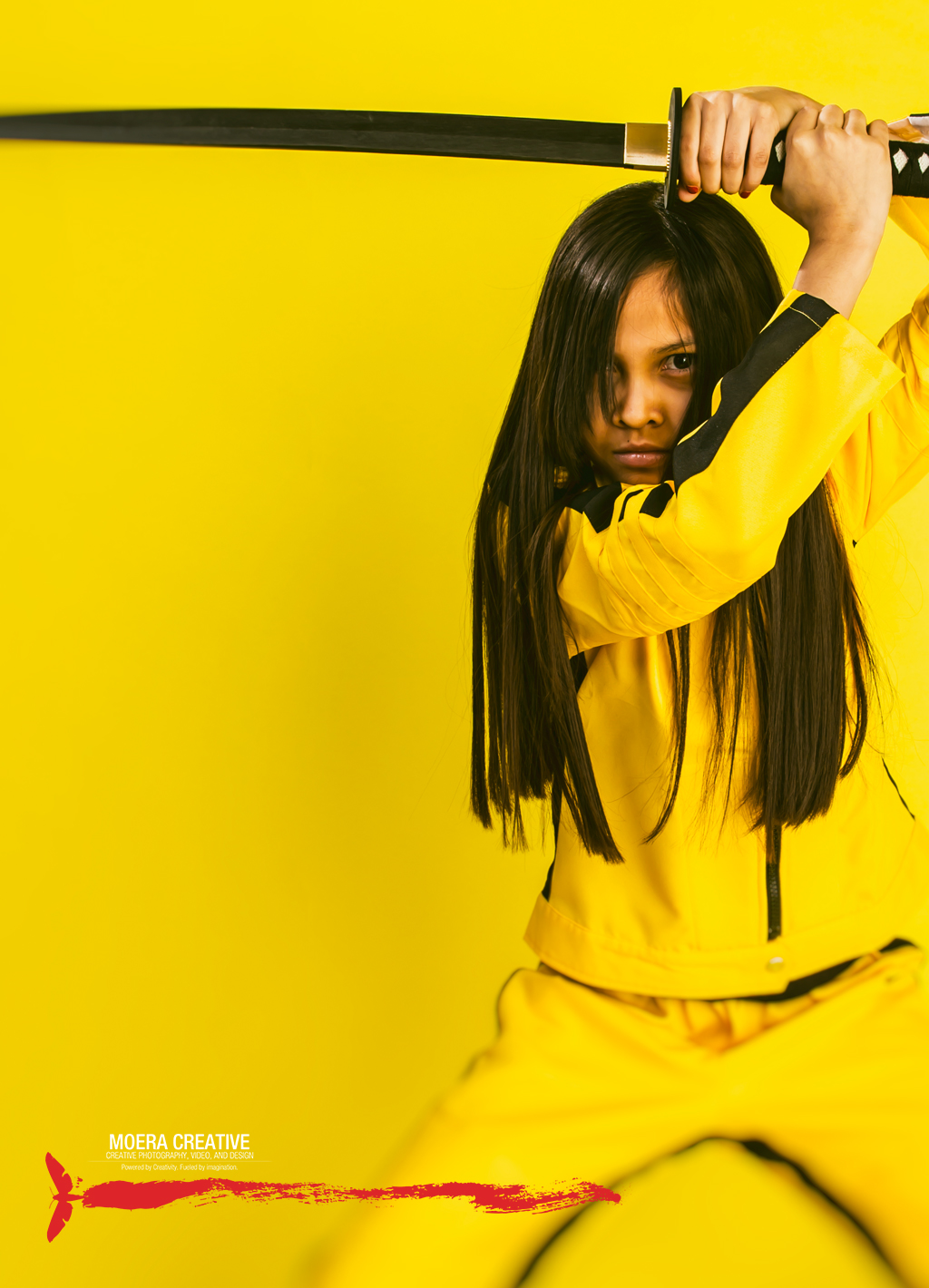 Ericka is a natural in capturing the essence of the character. Of course she doesn't have Uma Thurman's blonde hair, but we aren't exactly shooting for character accuracy. The Hatori Hanzo (sp?) sword was just a wooden practice sword, but we still had to be careful with it because it was a little sharp. Black blade and all, it was pretty light weight and it substituted perfectly. I think the actual Hanzo sword was over 200 dollar for a replica. I don't see myself spending that for a one time use.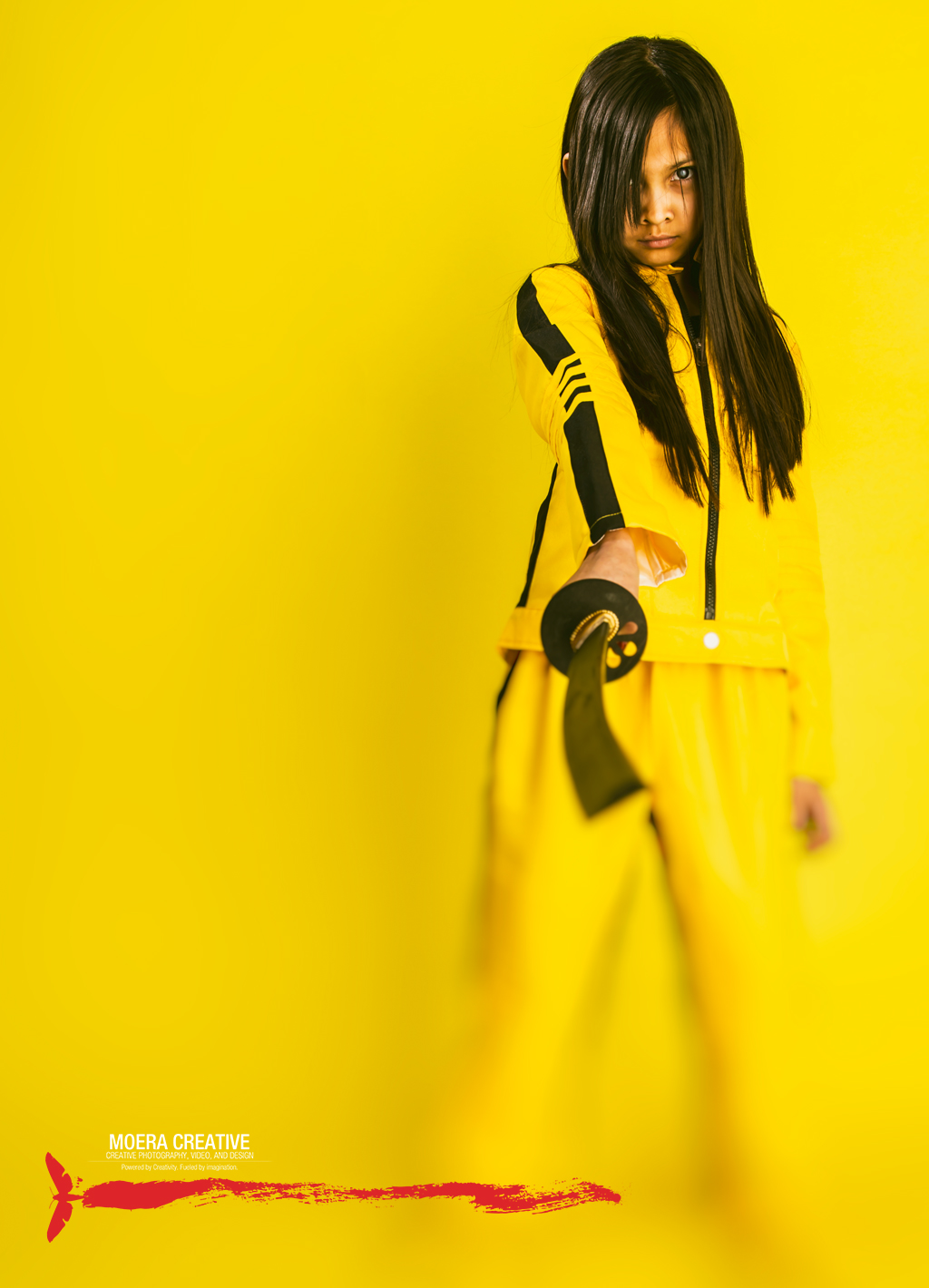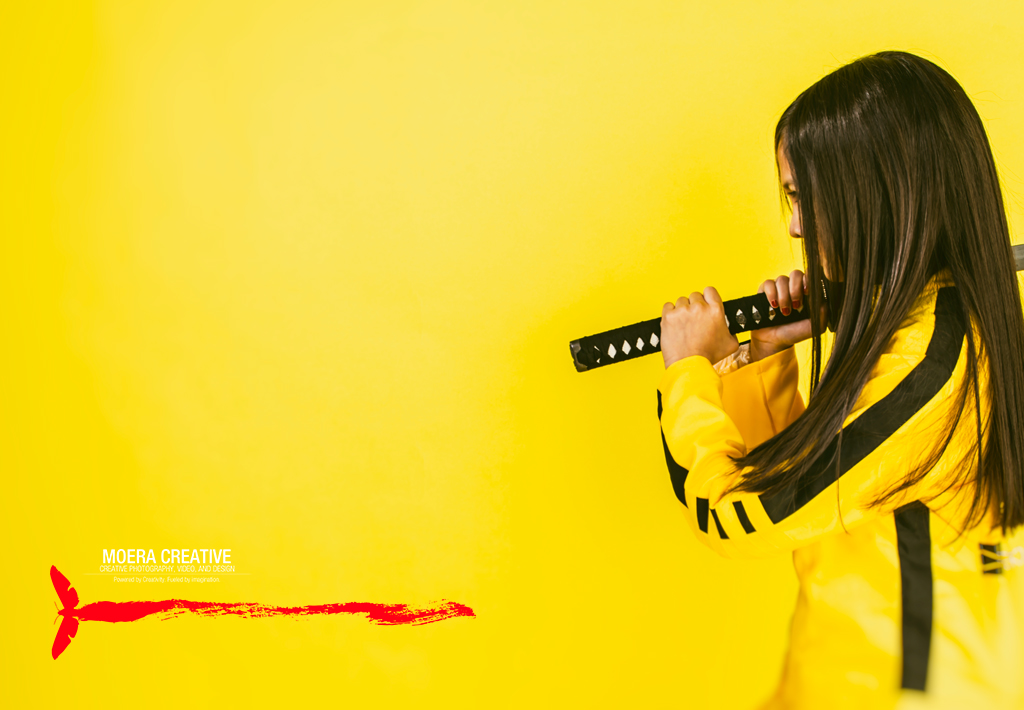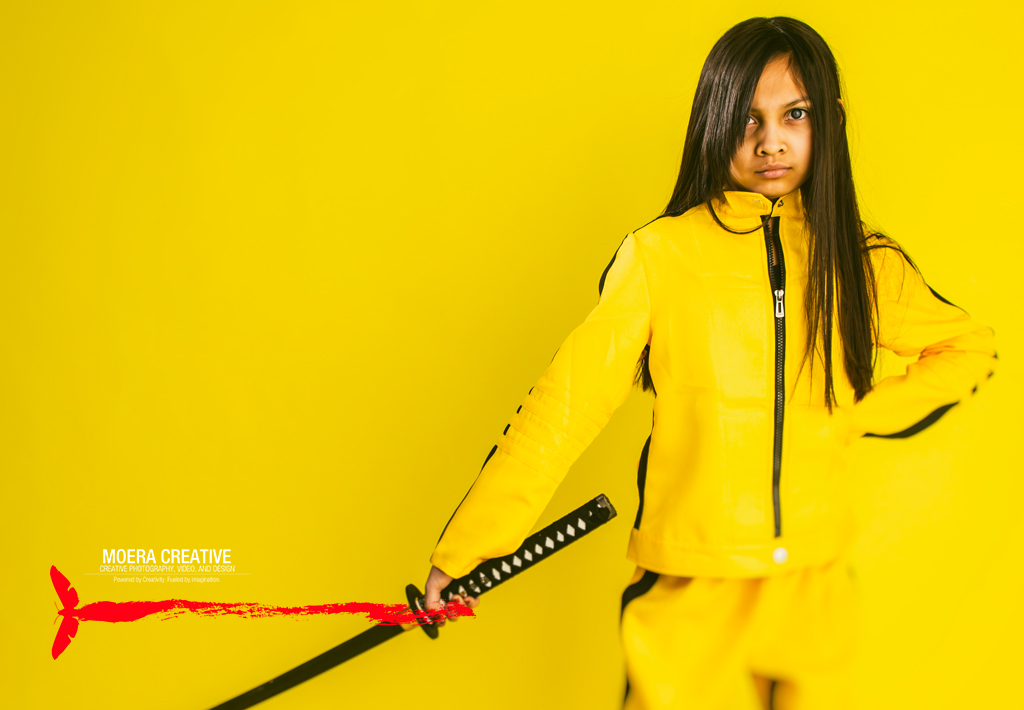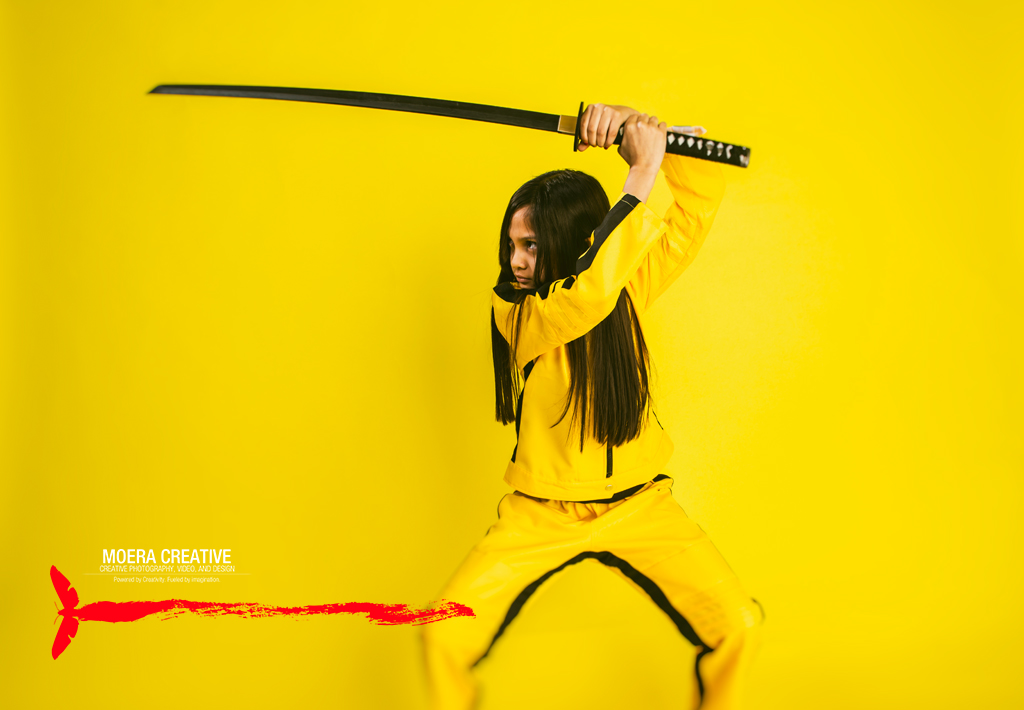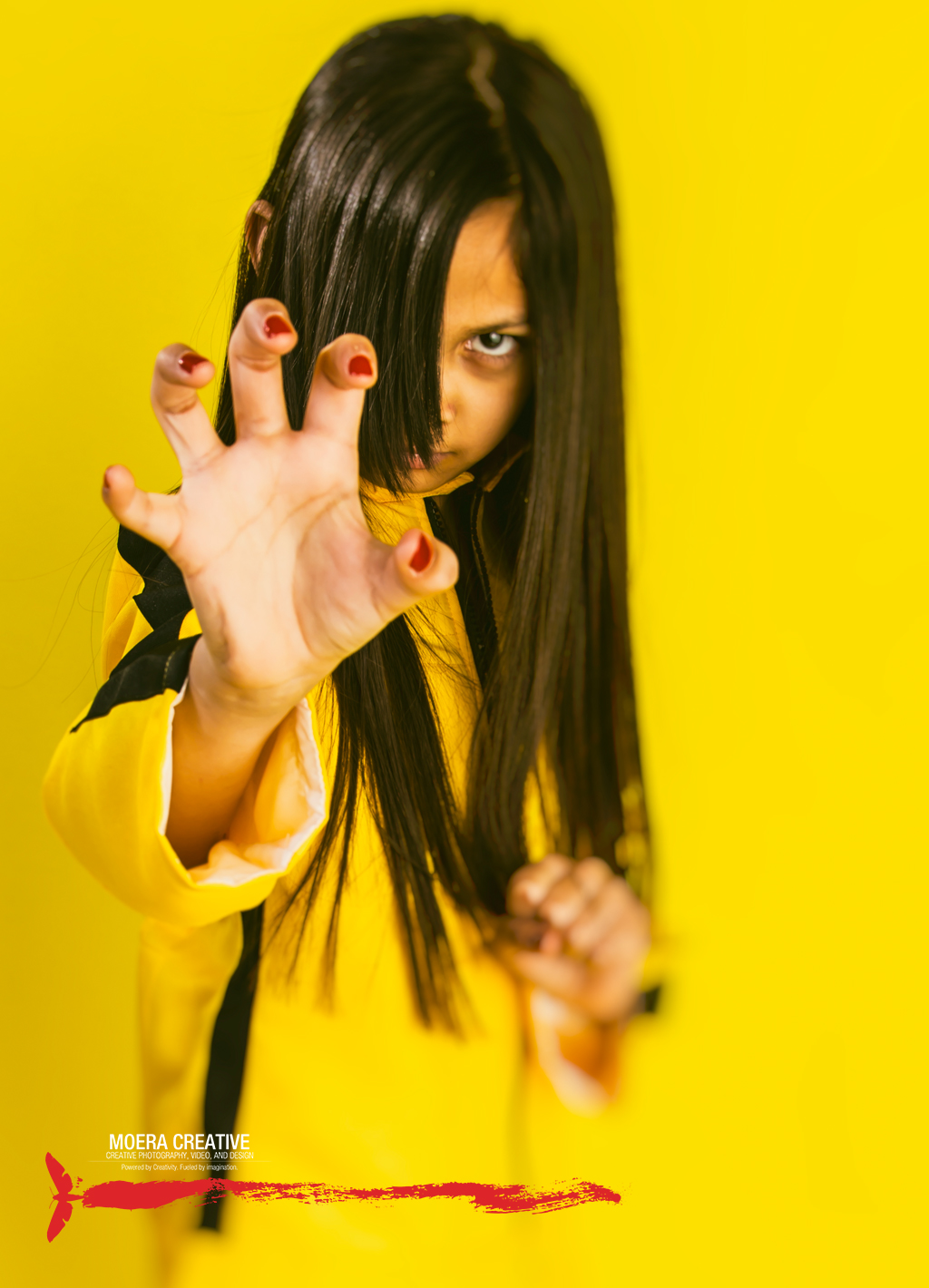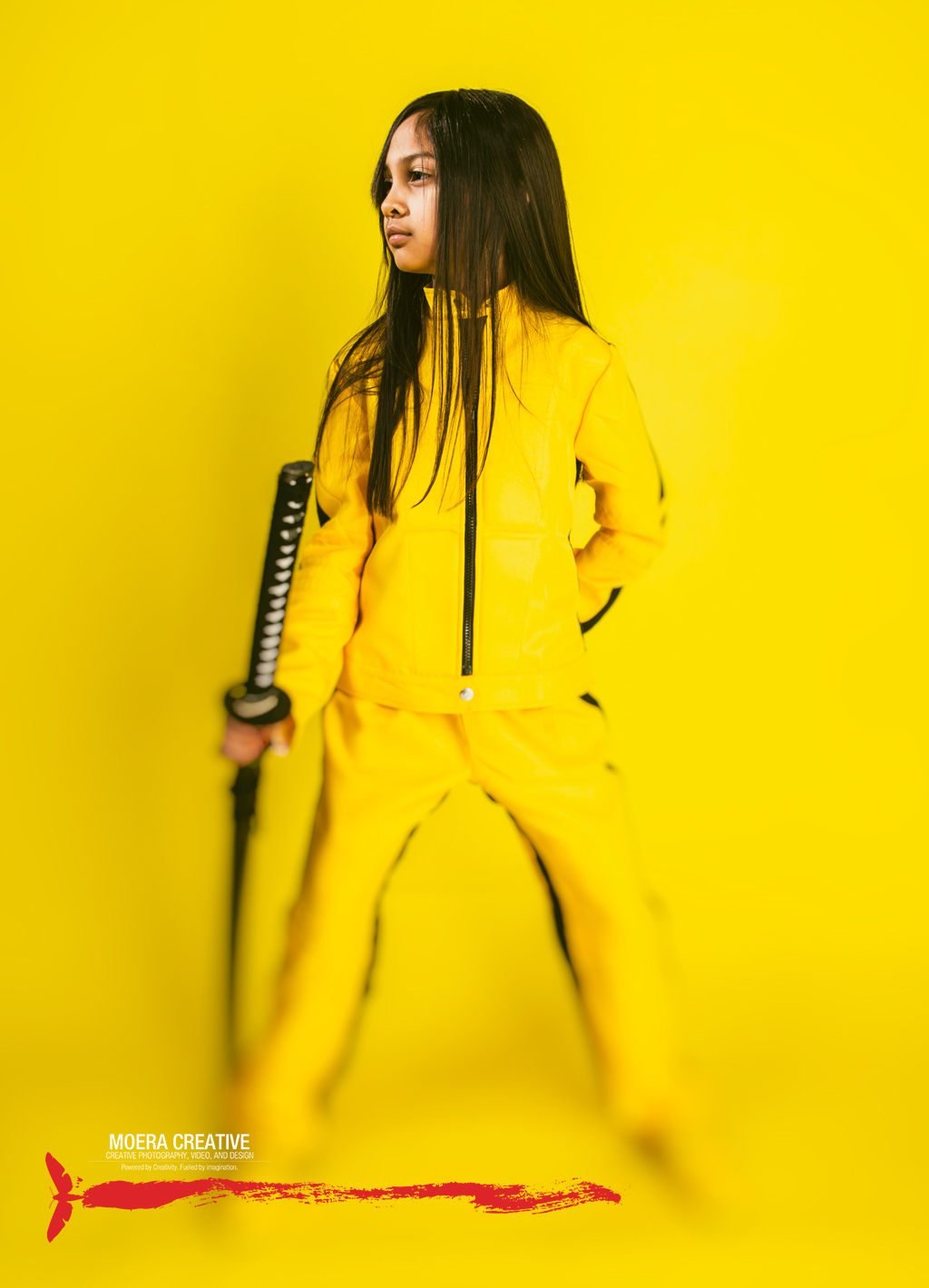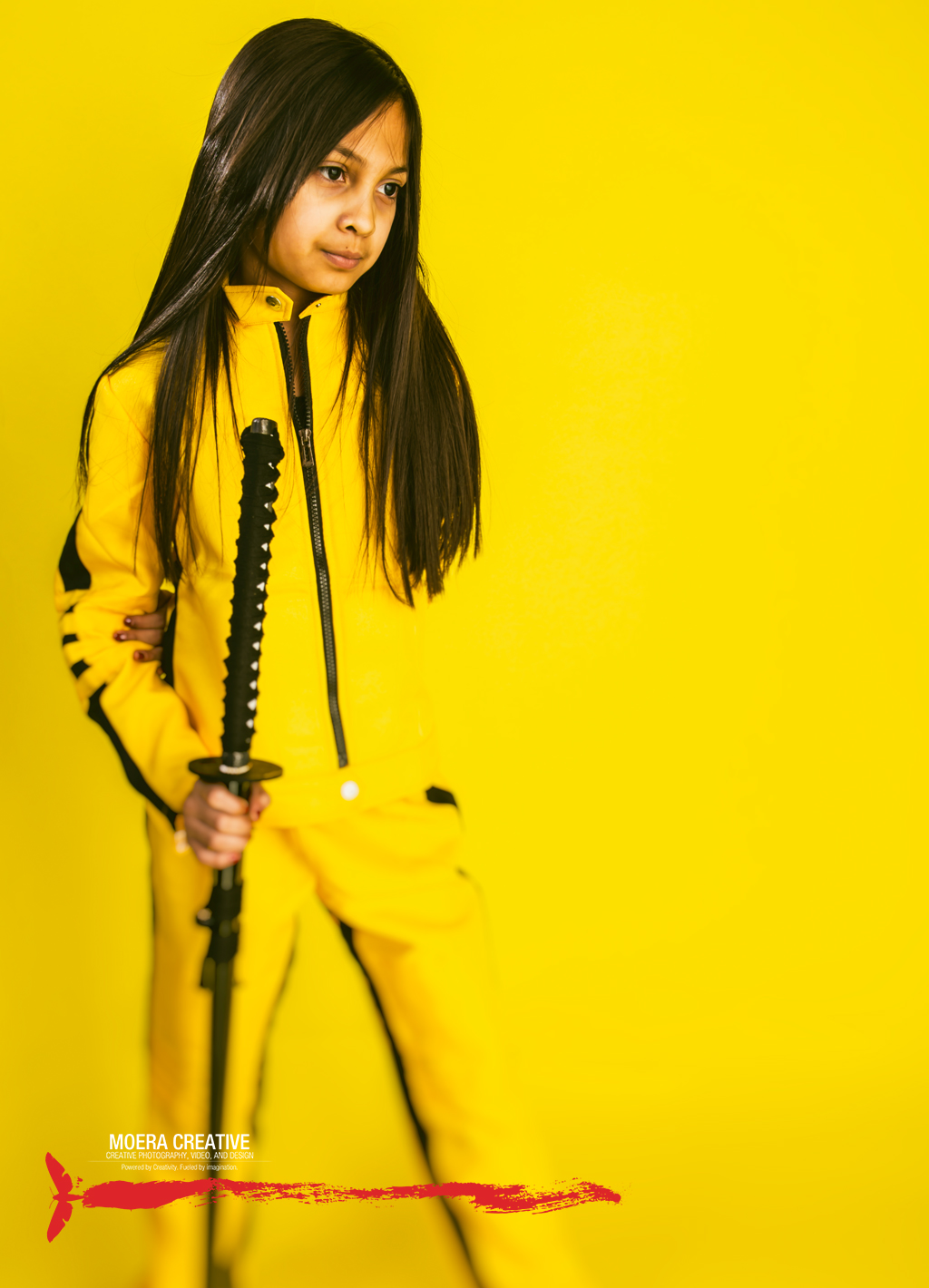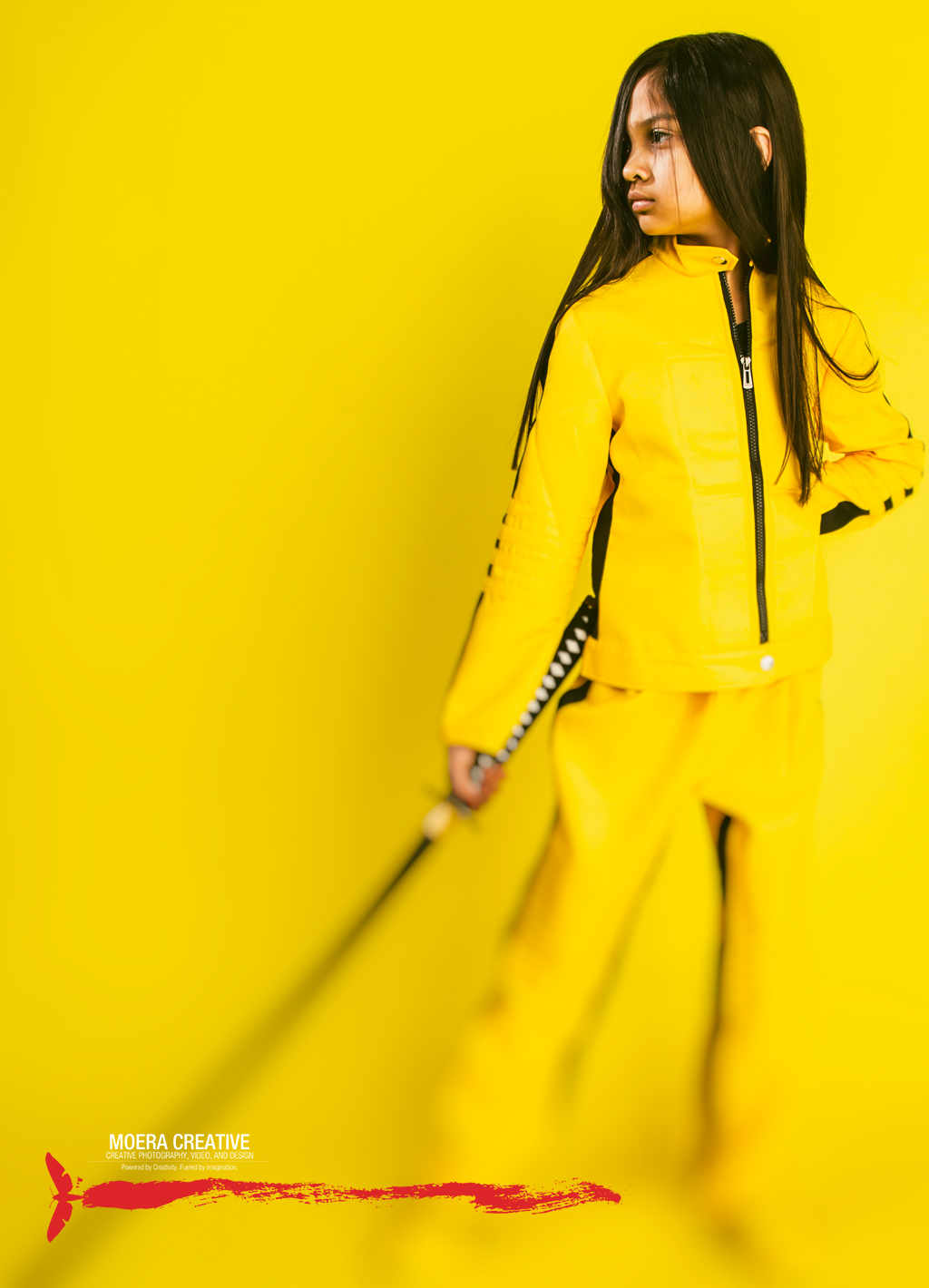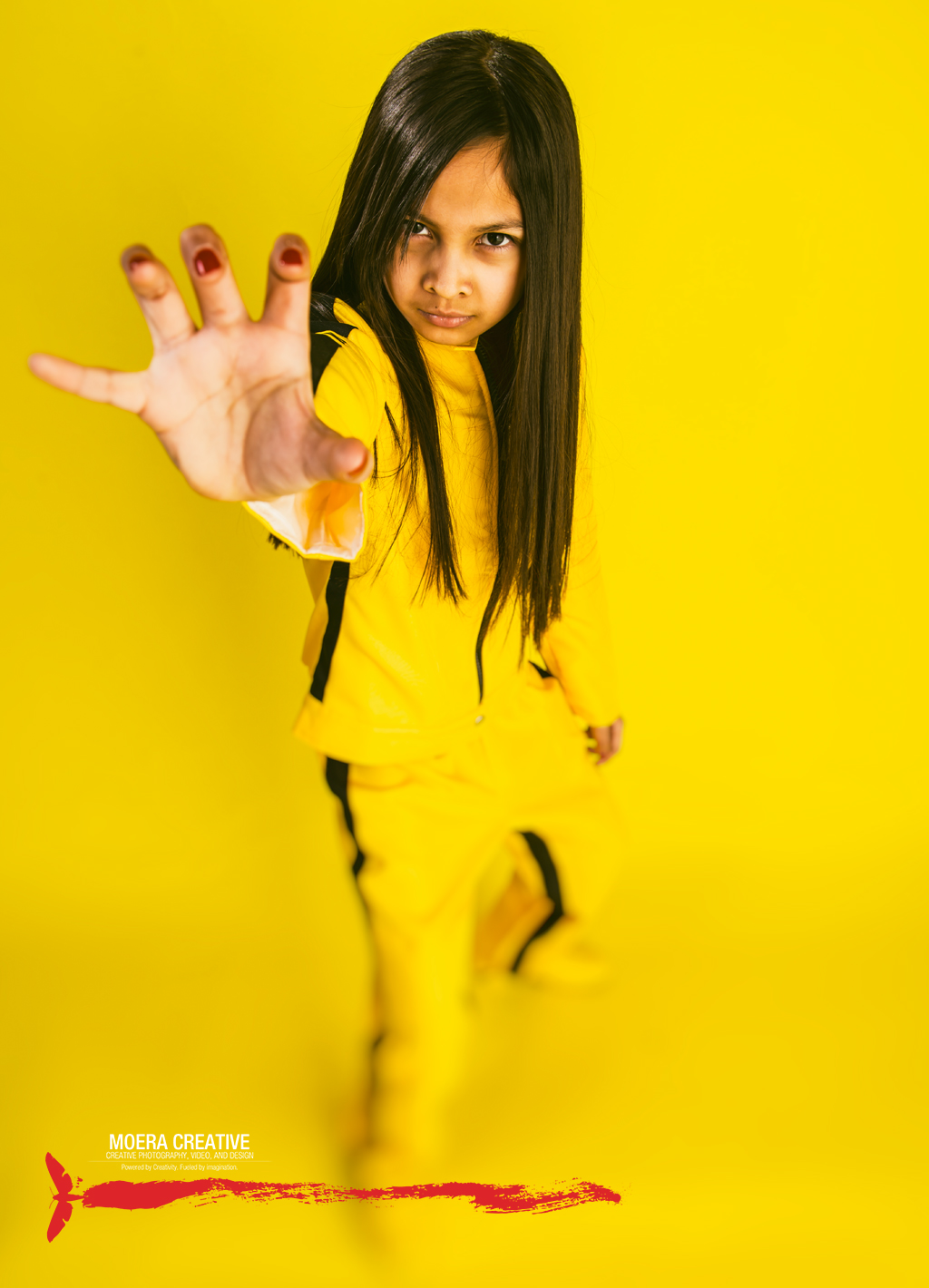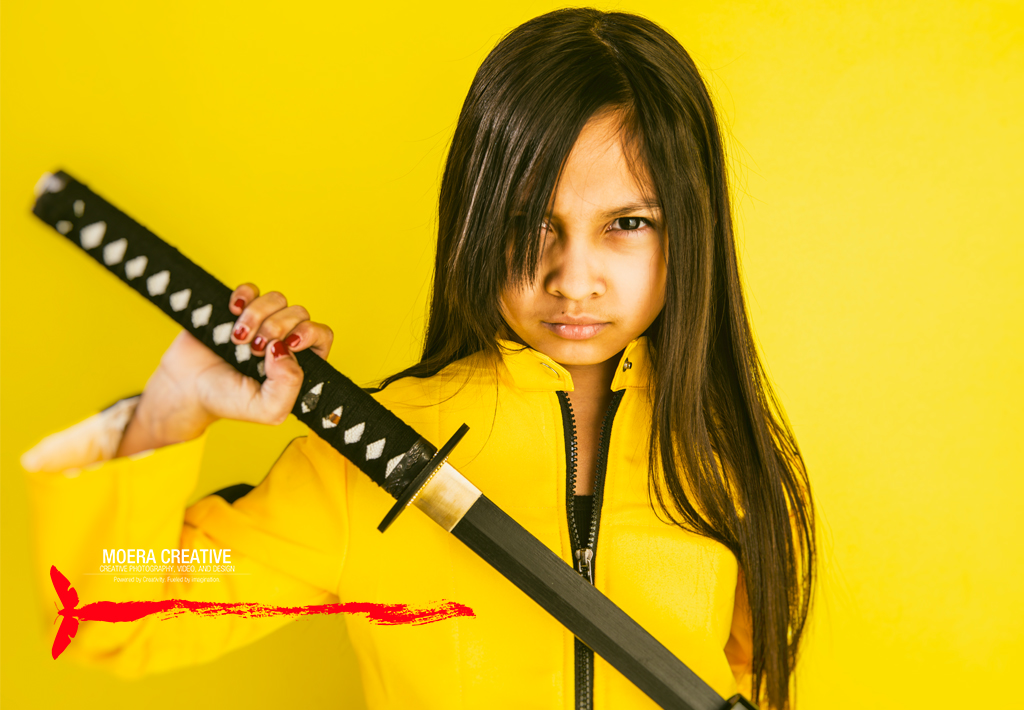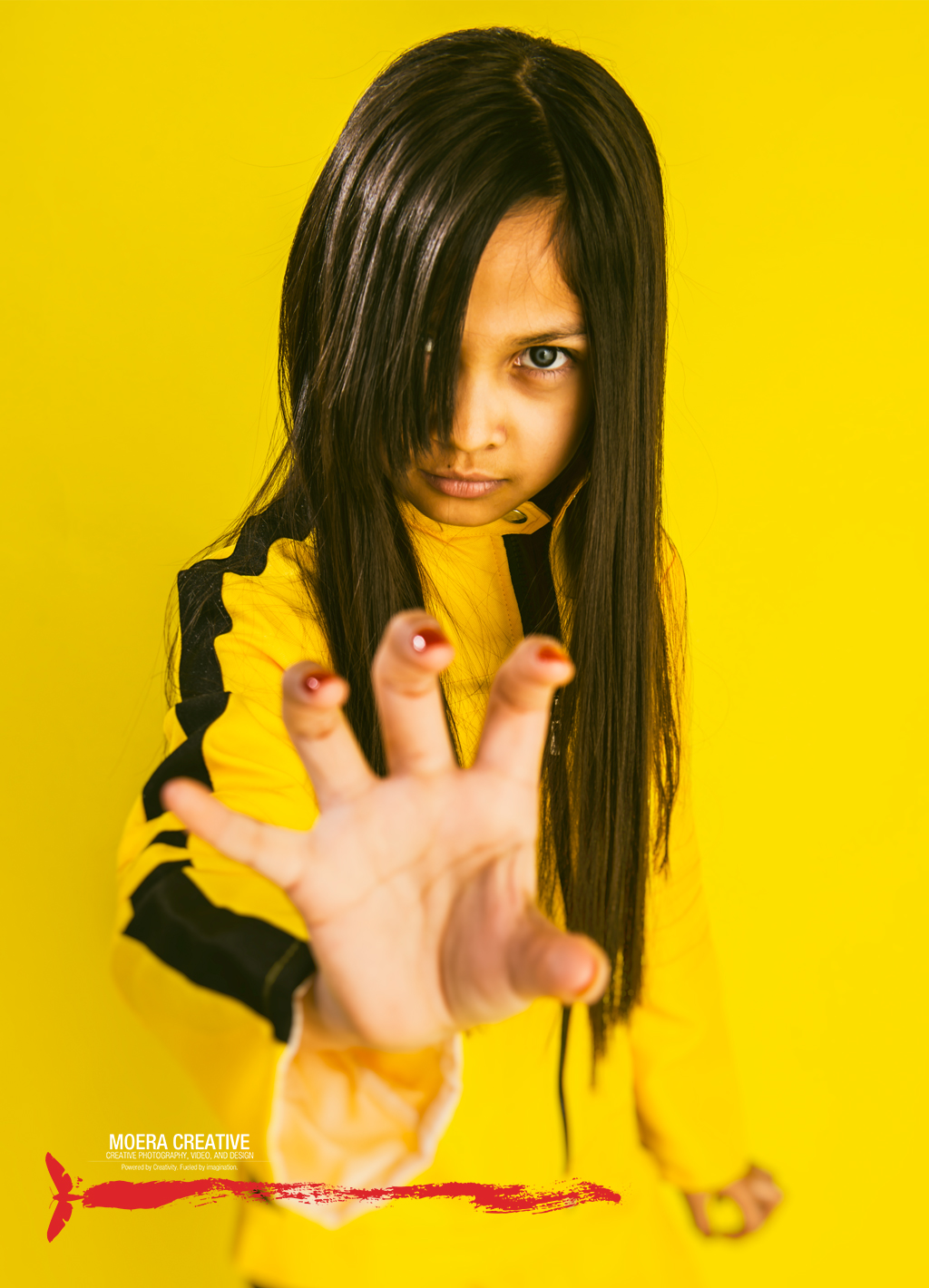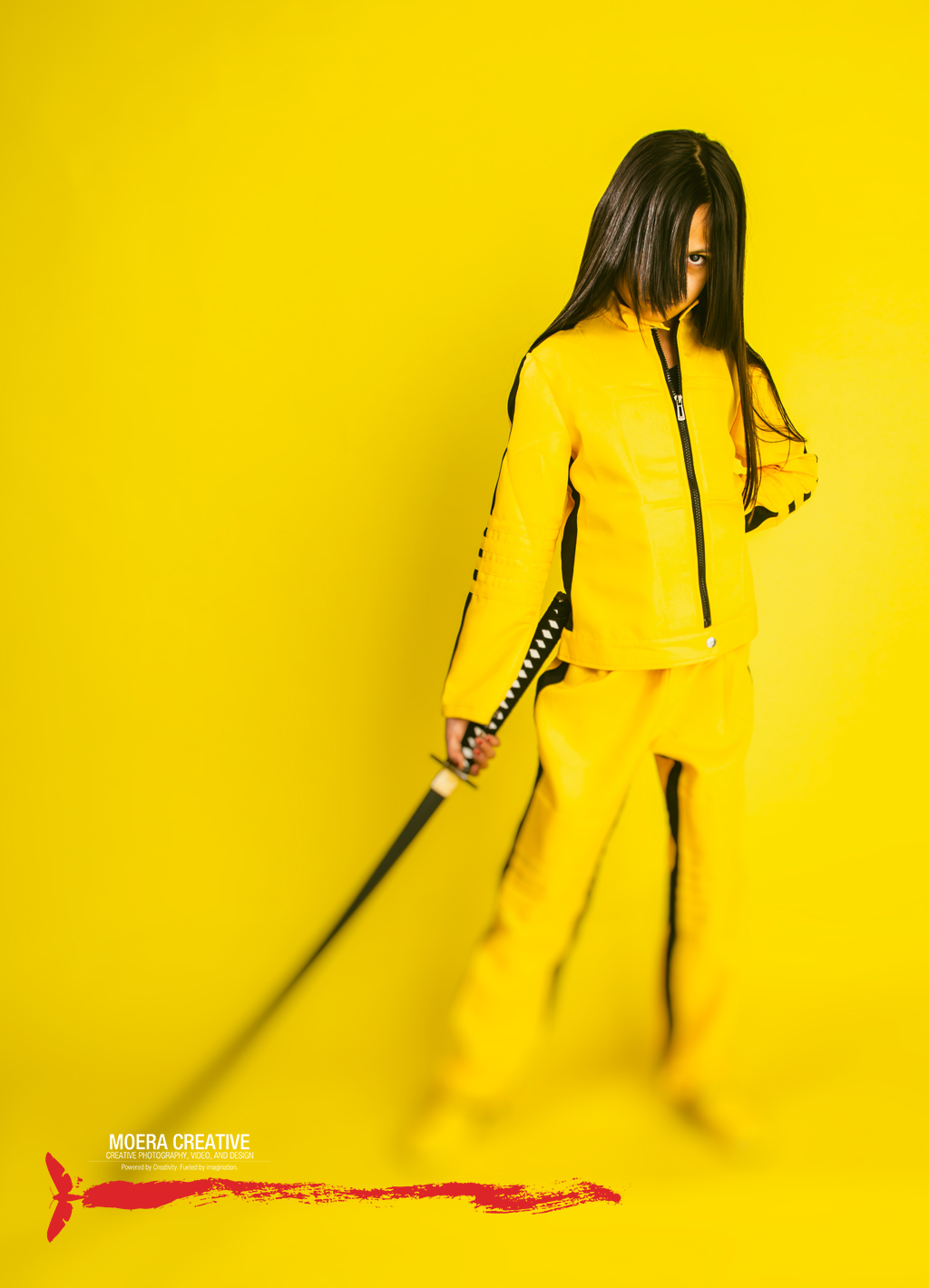 I normally just shoot low and high key, maybe even some green screen, but I had to pick up some yellow for this. It isnt that I don't like to shoot in different colors. I think I am just lazy, and dealing with many rolls of different colors just doesn't fit with the amount of studio space I have. Maybe every so often I can pick up a roll for a special shoot, and this seemed appropriate. Anyway, I leave you with that, and many thanks for taking a look at the delayed results in which I find myself posting. Working on the things that I do for my clients, it is nice to take a moment and work on my own.