Cold and Dark.
I just love those gothic fashion styles that look pasty and dark in the winter months. This one I am happy to have been a part of from the look, the makeup, the hairstyle, to the photos, and the post production. Sometimes you just have to do everything by yourself. I wanted that cold look and it didn't take long to pull this off. We started out by ordering this fuzzy jacket from a place out in China. It was like 10 bucks all in all, but to my surprise my lovely little model here didn't like it at all. We pulled the rest of the outfit and accessories from various stores in the local mall. Now as far as the makeup and hairstyle, I was thinking Marla Singer from Fight Club mixed with some sort of Edward Gorey feel.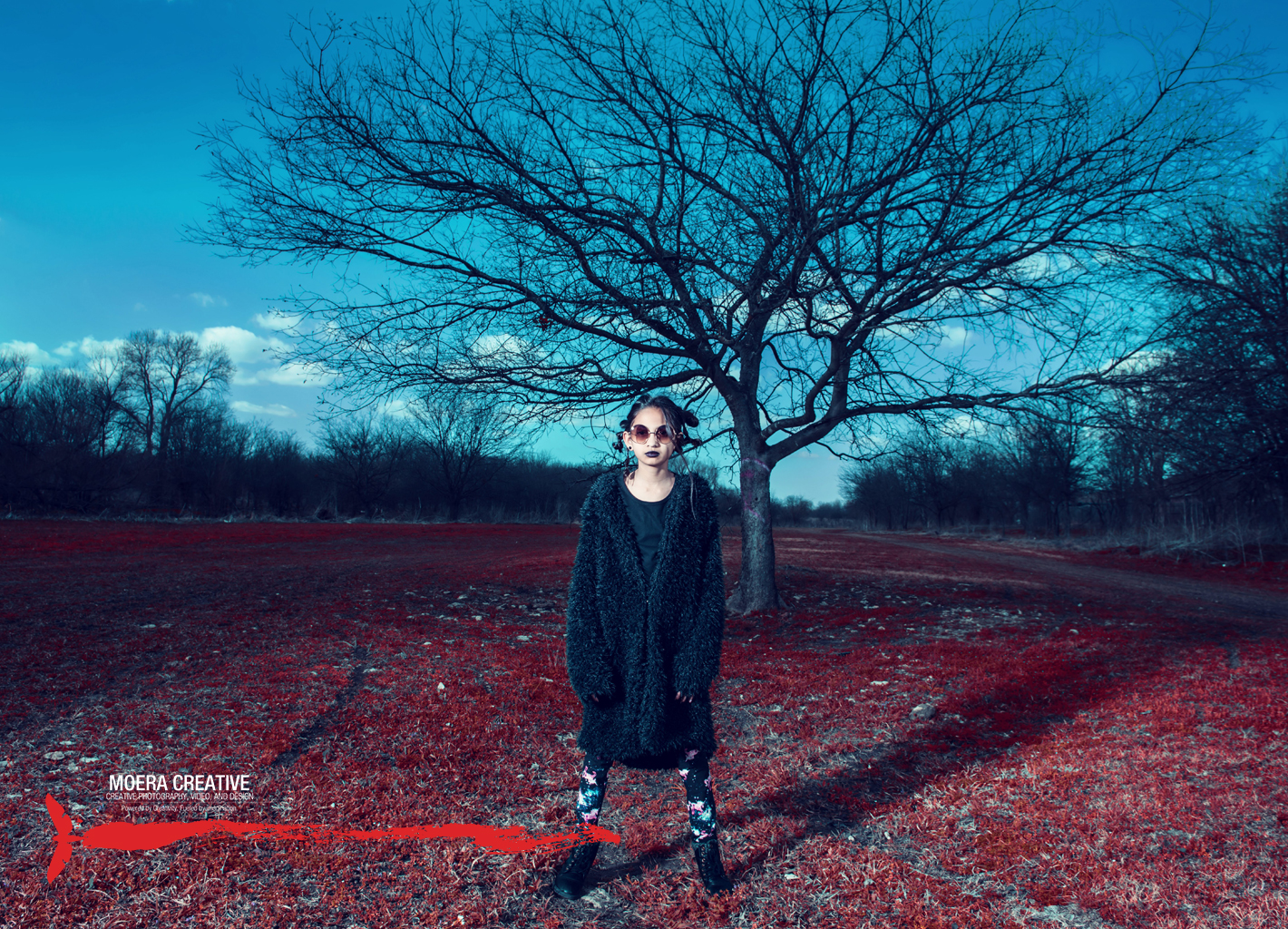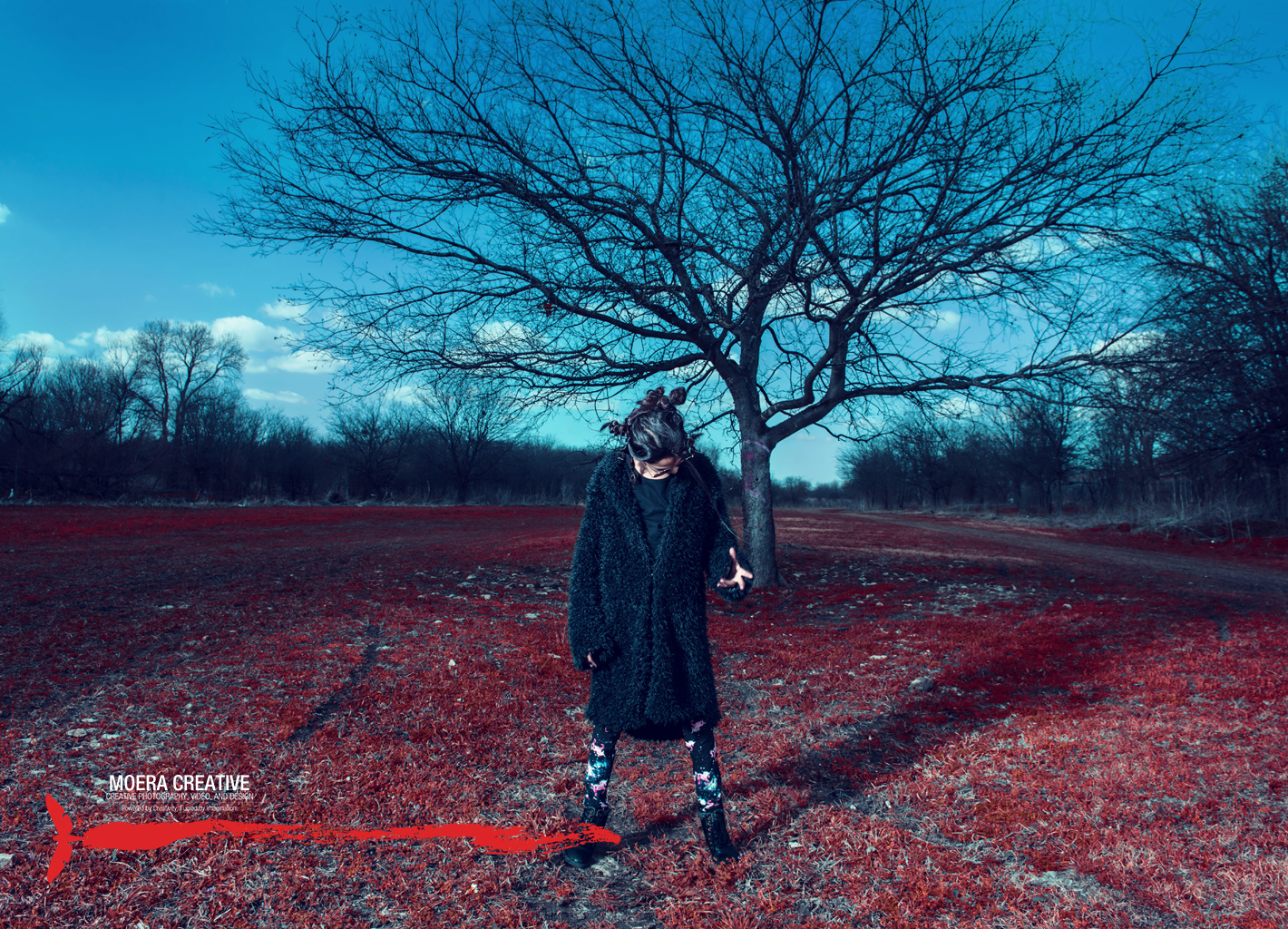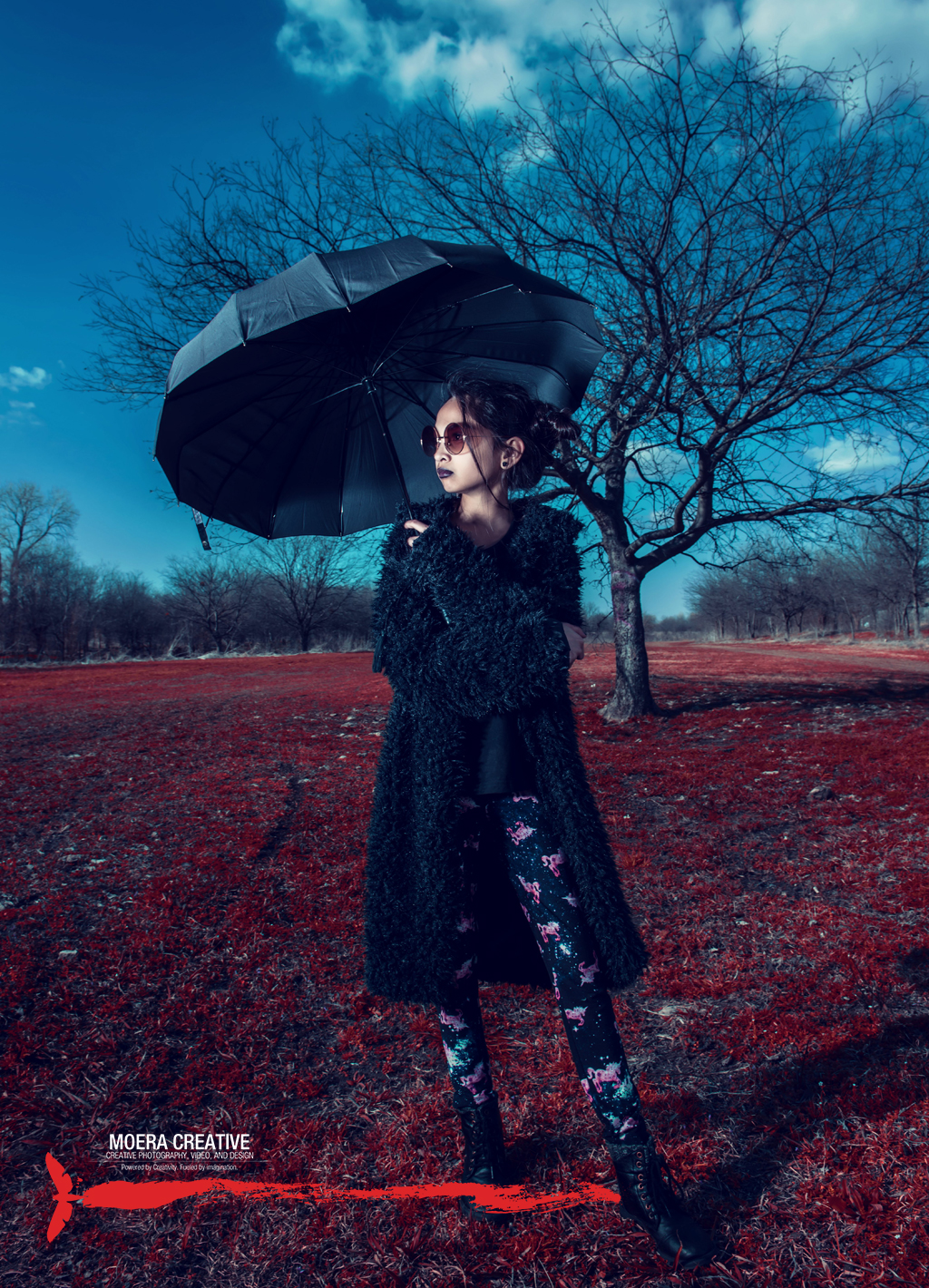 Under my Umbrella.
The umbrella is my favorite accessory in achieving the overall look of this character. It adds a certain charm to the whole photo series here. As far as gear for this shoot we packed all the essentials to make this happen. Our handy Profoto D1 studio lights, a Profoto Batpac for all that power, a Profoto Magnum Reflector for that hard light, a Profoto Octobox to soften the light, and my Nikon D800 camera with the Nikkor 2470mm lens.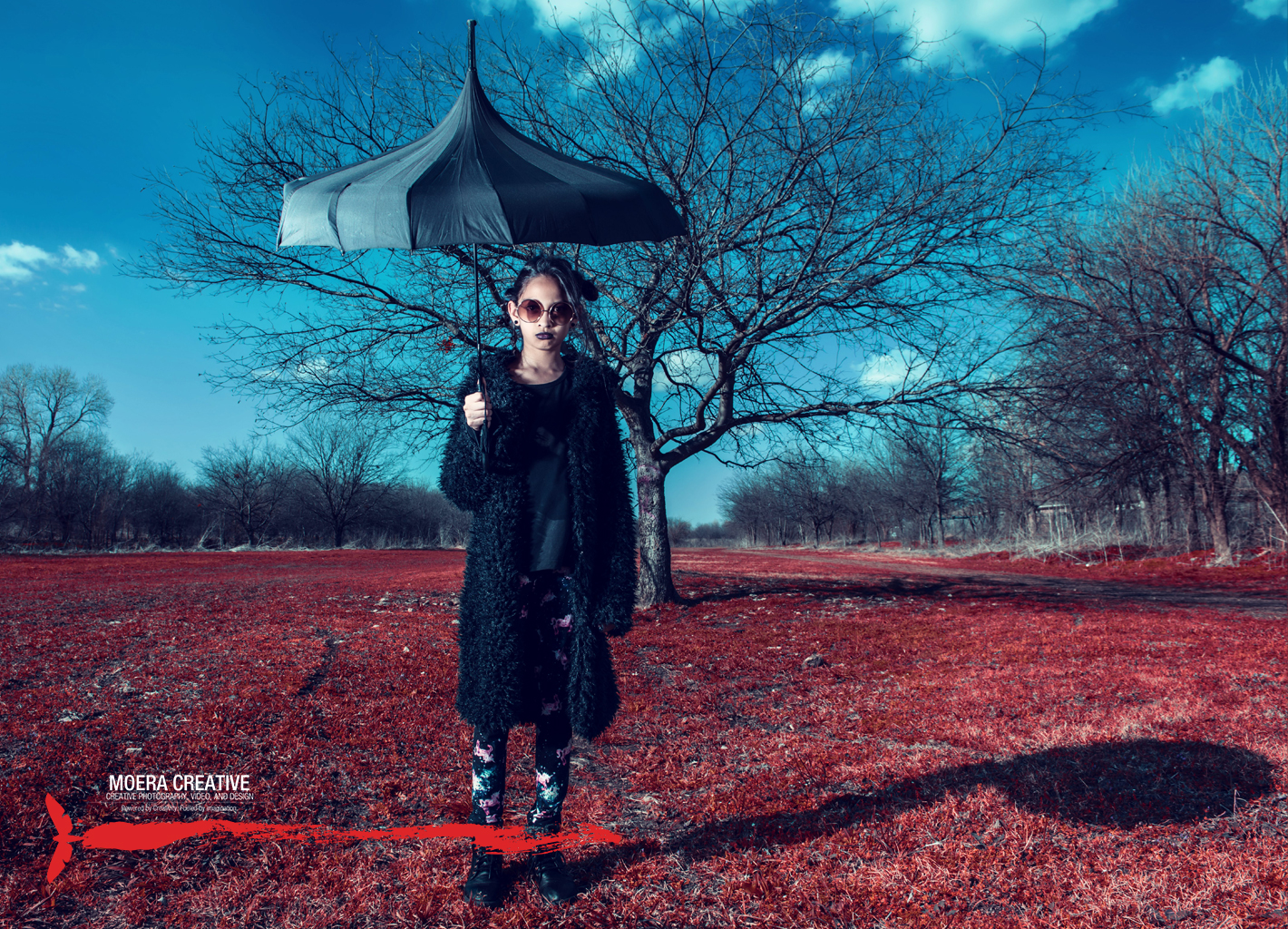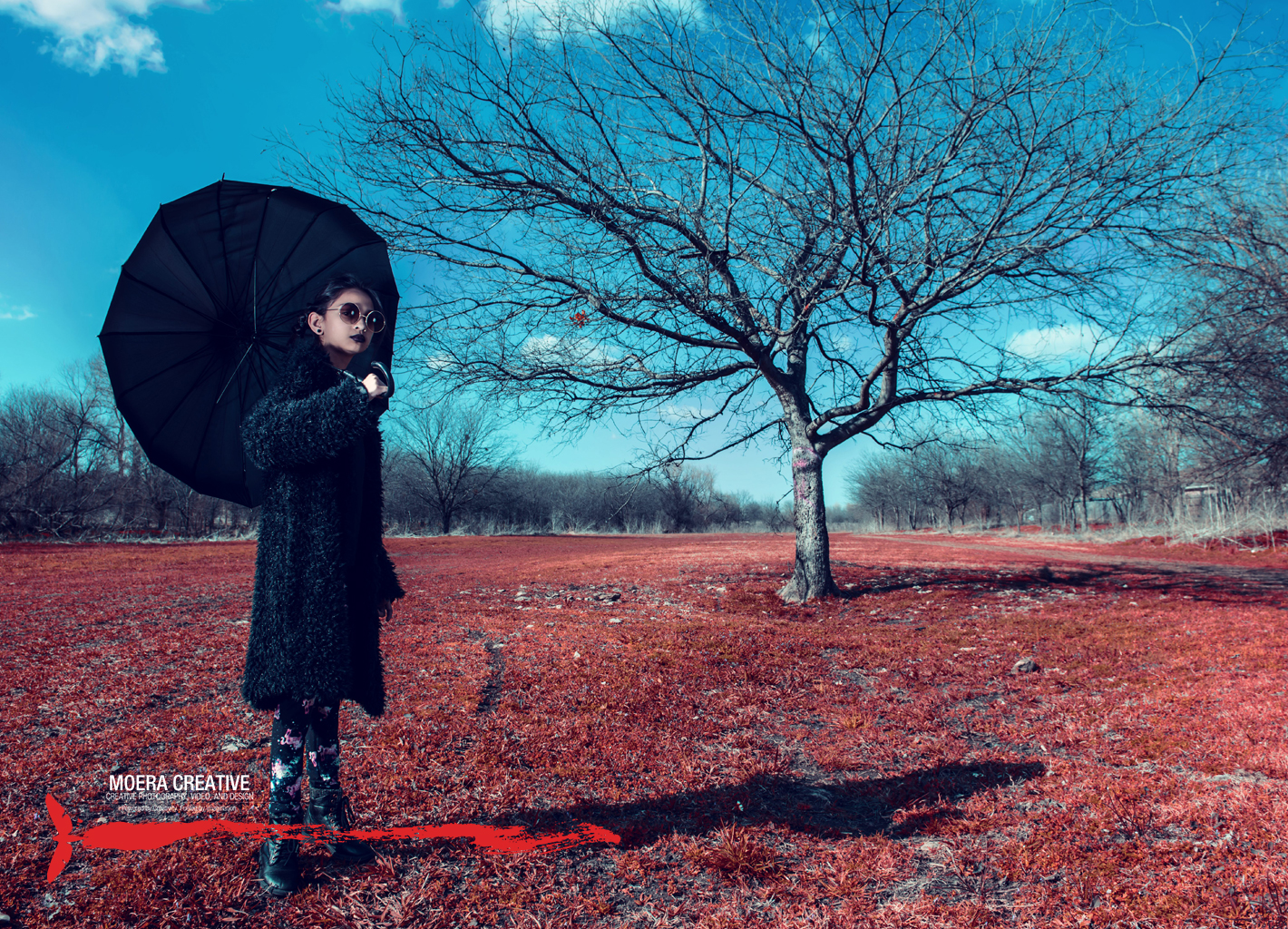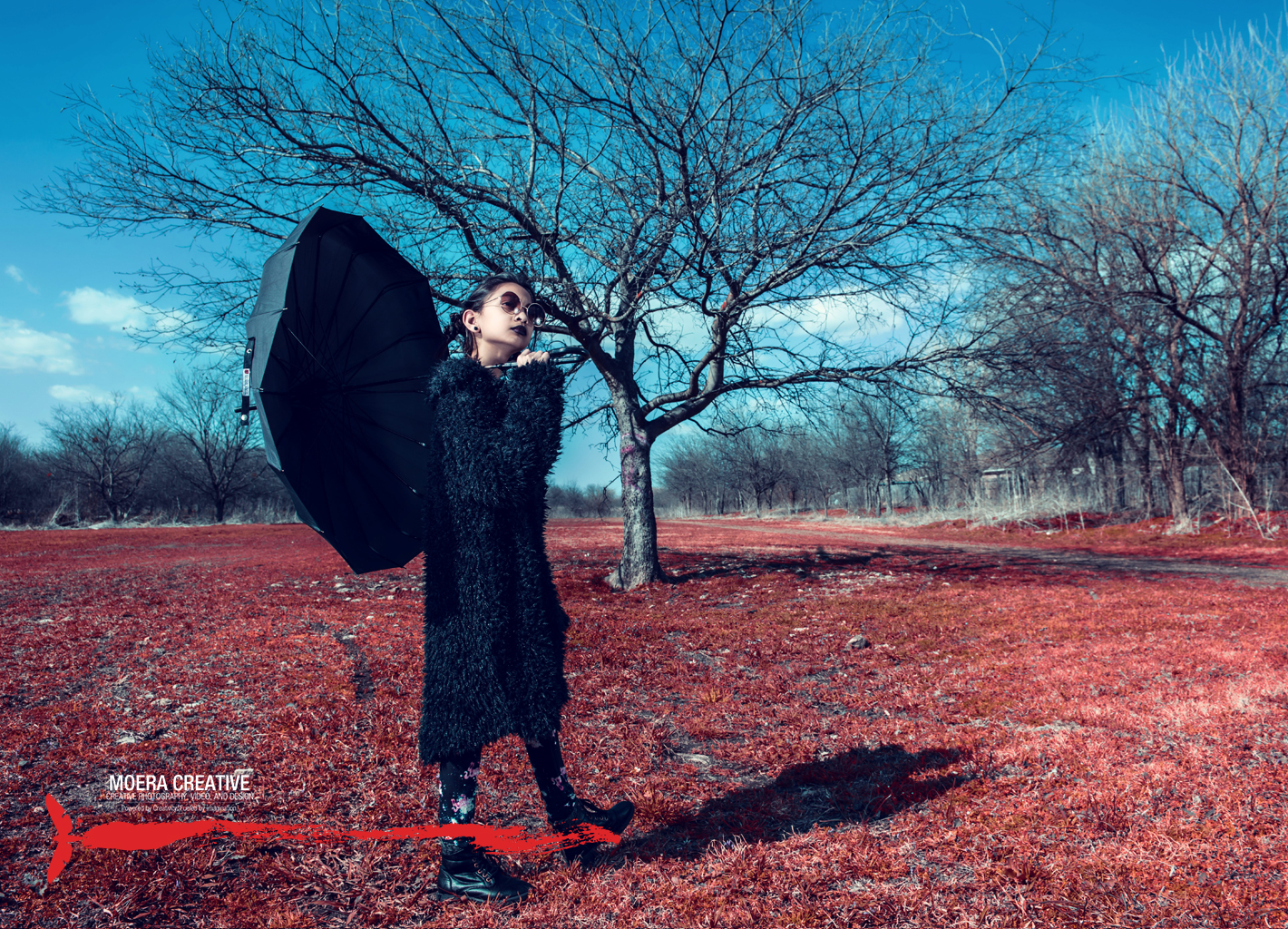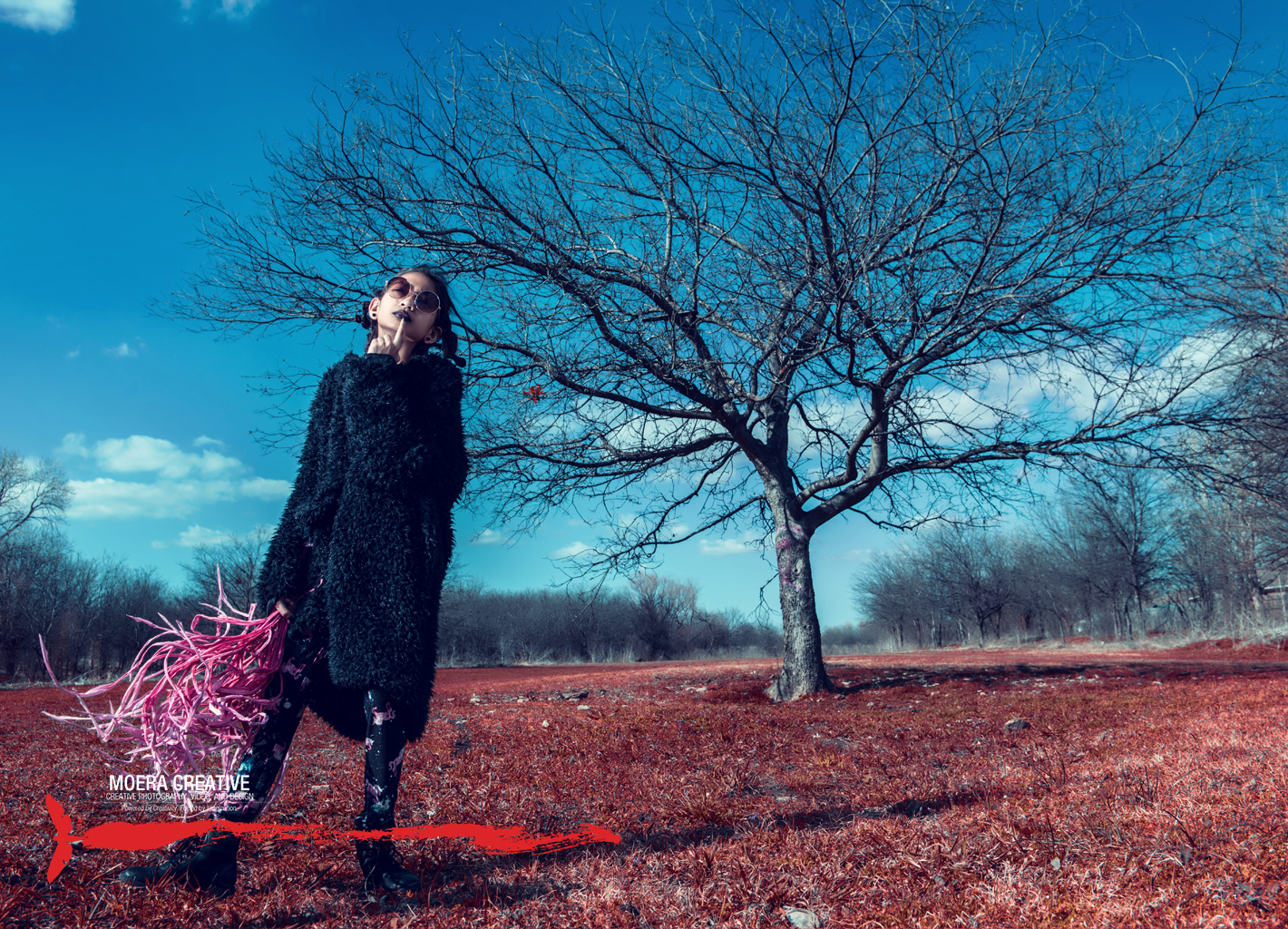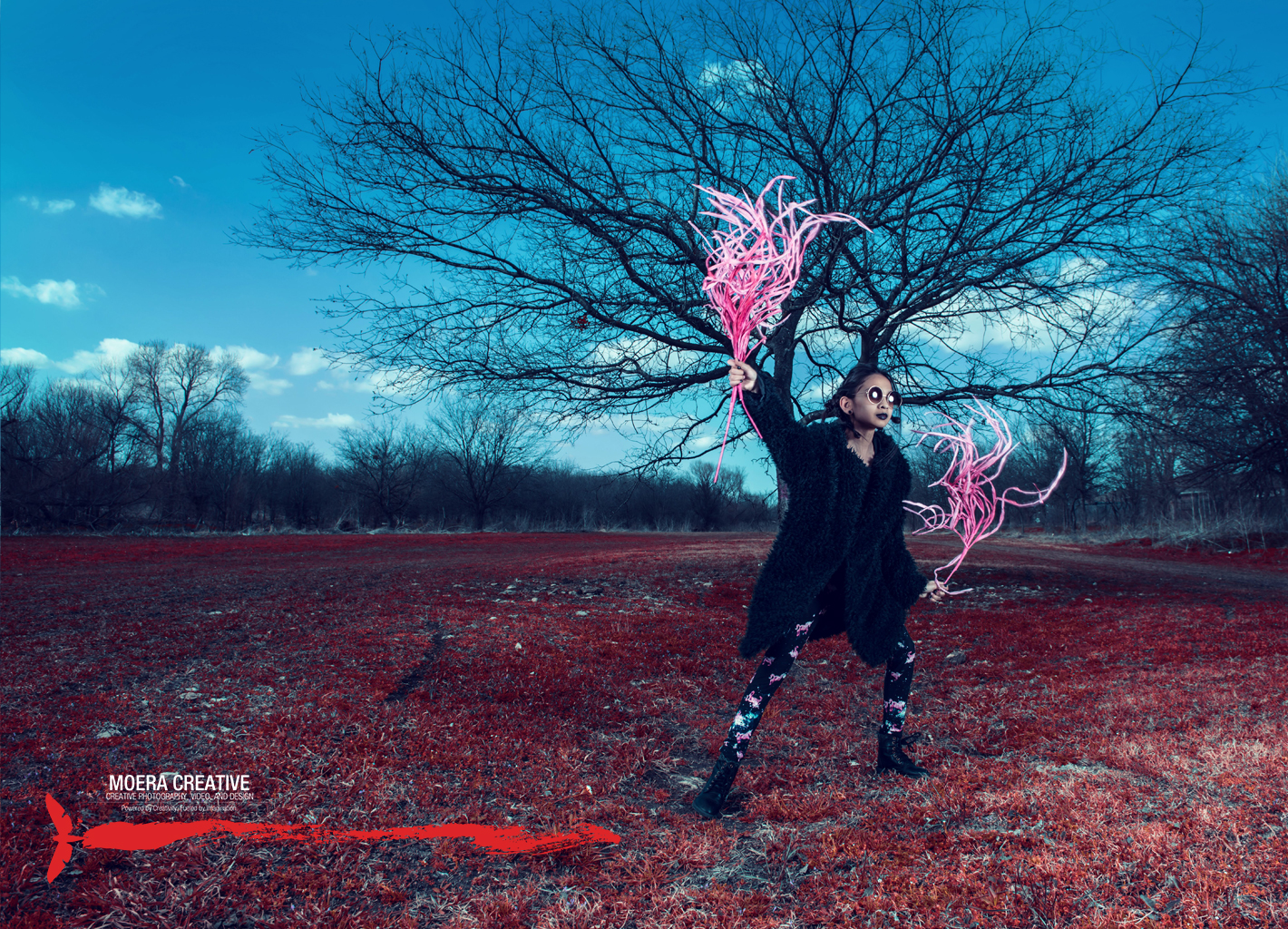 Adding some Color.
Indian Summer is one of my favorite post processing plugins from Niks software. Apparently Google didn't abandon these useful plugs and is planning on rekindling them in the first quarter of 2018. I hope this is true since this suite has some of my favorite post processing filters that I love to customize my edits with. This year has been off to a great start and our adventures with photography are only beginning. We'll be traveling more and shooting some really outlandish places in the weeks to come.